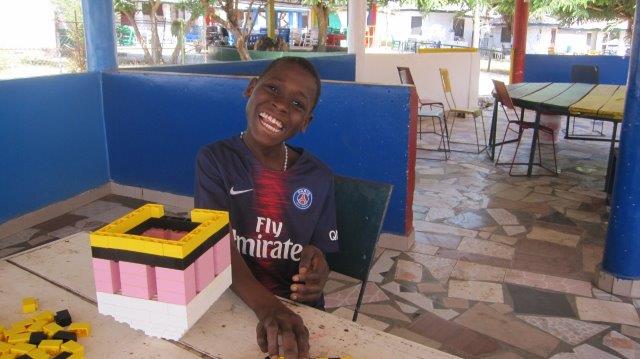 Would you like to support us in giving the children a good and warm shelter in the Hand in Hand Community? That will be great as we can not manage without sufficient support.
It is possible to stay in touch and hear more about the development of "your child" by sending us your questions per email or by visiting our website, but the nicest way will be to come and visit your child once in Hand in Hand in Ghana! You are welcome!
How to contribute?
For giving the residential children good care we need Euro 900 per child annually (= € 75 per month), but you can also support a child with a lower amount, e.g. € 25 per month. Such a child will then have more than 1 sponsor.
For our care for children in the Sheltered workshop, who go to their families during vacation time a few times per year, we need an amount of € 25 per month (= 300 Euro per year).
You can transfer your contributions into our bank account in Holland, either per month, quarter or year, depending on your preference and it's easiest when transfers are done automatically through your instructions to your bank.
Contact
Visit our contactpage for the contactpersons and bankdetails.
On behalf of all our childrern we like to thank you very much in advance for your support!!

Residential children without sponsorships
These children who will stay the rest of their lifes in PCC are still in need of sponsoring
Workshop children without sponsorships
These children and young adults from the Sheltered Workshop are still in need of sponsoring