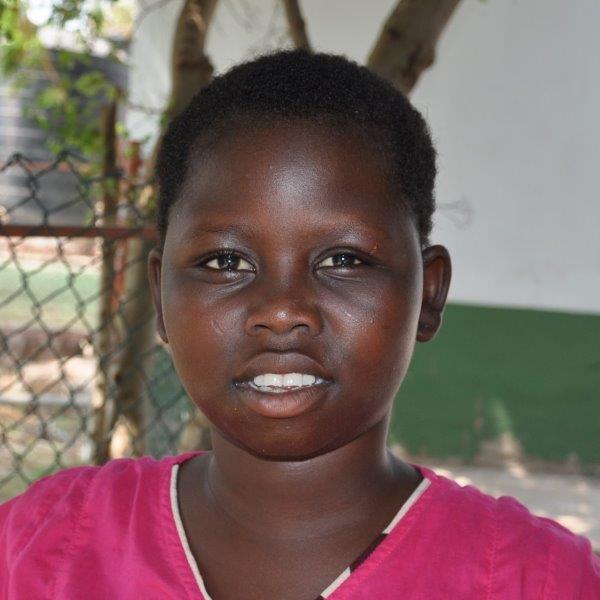 Born: app. 2012
Sponsor: Tom Hatton, UK and fam. Zitman – de Smit, Holland.
In October 2019 we welcomed a girl of about 7-8 years in PCC from Kumasi Children's Home.   Sue had been found in Kumasi abandoned by her family. Sue does not speak though can make some noises that give an indication of how happy she is with life.  Sue appears to be very autistic as well as having an intellectual disability and she also has epilepsy.
On arrival  in PCC she received her new name, the beautiful name Sue, from Susanna, referring to the Biblical Susanna, but also to our autism expert Sue Hatton.   Soon after her arrival it became obvious that Sue very much enjoys her new environment, especially the freedom of walking around and doing what she likes to do.  Sue can be seen twiddling or stimming  with a twig and she enjoys this very much and it helps to keep her calm as she walks around the compound early in a morning and at other times. Sue loves her food and she also enjoys time in the water when it is pool time.  She responds well to gentle encouragement and watching what she enjoys so caregivers can share in this with her.