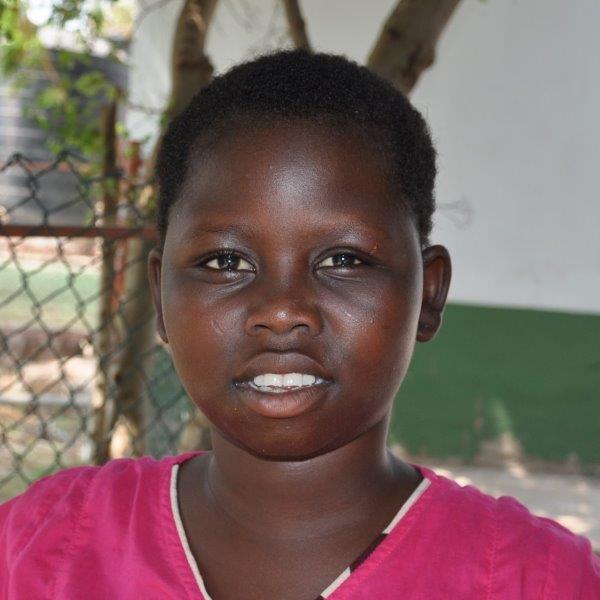 Sponsor: Tom Hatton, UK and fam. Zitman – de Smit, Holland.

In October we welcomed a girl of about 7-8 years in PCC, coming from Kumasi Children's Home.
One year before she was found in Kumasi, abandoned by her family and that's how she ended up in KCH.

She can't talk, but is able to make some special sounds and this helps us to understand what she likes and doesn't like.
She has a mild intellectual disability, is showing some symptoms of the autistic spectrum and is also suffering from epilepsy.

After her arrival she received her new PCC-name, the beautiful name Sue, from Susanna, referring to the Biblical Susanna, but also to our autism expert Sue Hatton.
Soon after her arrival it became obvious that Sue very much enjoys her new environment, especially the freedom of walking around and doing what she likes to do makes her very happy.
We also saw her very soon joining the kitchen staff! She likes food, that's clear, though sitting on one place for eating is not what she is used to (yet).

She is also very happy going into the pool, in fact she enjoys all aspects of her new life in our Community and we are glad she responds well to anti-epileptic medication.
Everyone in PCC is happy with Sue, we all hope she will have a great future here.
Akwaaba.