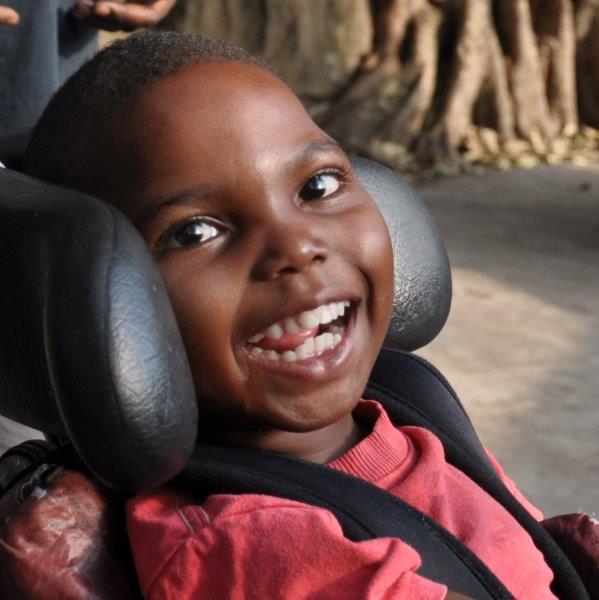 Sponsoring: fam. Agema, Holland; Lea Ballmann, Germany, for William we are looking for €25 additional sponsoring per month.
William of Orange came to PCC in June 2018. By then he was about 2½ years old. We saw him first when he and his mother came to PCC from the North of Ghana. William was malnourished and intellectually disabled, while his mother was carrying and breastfeeding a baby, also malnourished.
Mother Lydia  has even two more children, but no job, no husband, no family is supporting her. She was at the bottom of the ranks in the Ghanaian society and the caregivers were begging us to help her, to improve the situation.
After carefully reflecting on our expectations for the future of Lydia and her malnourished children we finally decided to accept William as a resident for PCC.
We also offered Lydia for some time a job as a cleaner in PCC. She was very surprised and extremely happy.
By coincidence we welcomed William as a new resident at the same day we organised an Orange Party in PCC because Joe Emma was leaving for his trip to Holland, June 2018. That's why we call him William of Orange!
Since then things are going well with William and mother Lydia. We are happy being able to make a difference for this small and desperate family.
William is a lovely and quiet boy, everyone wants to hug him.