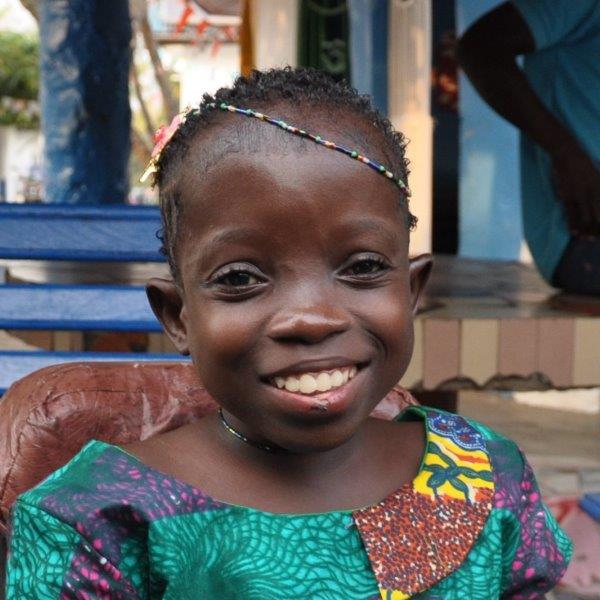 Sponsor: fam. Schagen van Leeuwen, Holland

Linda is a girl from in small village in the Nkoranza district. She was born around 2008 with the medical condition spina bifida. That is why she is paralysed in both legs and she has lost control over her intestines and bladder. For this reason she is shunned by all villagers since her birth.

Intellectually there is nothing wrong with her, but because of the circumstances she could not attend school. Since her mother died in 2018, her father took care of her.
He was the only family member willing to look after Linda and tried his best, but he has to work on his farm too.
The result was that Linda was spending most of her time completely alone, lying or sitting inside their house.

Our Outreach team found her there in 2018 and at that time she had some big and deep pressure- and bedsores. We first have been trying to help her by providing her with good bedsore pads and bandages together with good health care instructions. We also provided her with a special decubitus matrass and a wheelchair, thanks to our physio-expert Inge.

We have also tried to break through Linda's social exclusion from her village, but all to no avail. She was for example not permitted to go to school in her wheelchair, other parents were vehemently opposed to this.
After having taken her complete situation into account we decided to offer her a home in PCC as a permanent resident.
As Linda is not intellectually disabled, she was by all means able to show both us ànd her father that she was very pleased with the opportunity.

Since her coming to PCC she smiles most of the day and has become very good friends with Emmanuella (see also Alberts Corner, November 2020).