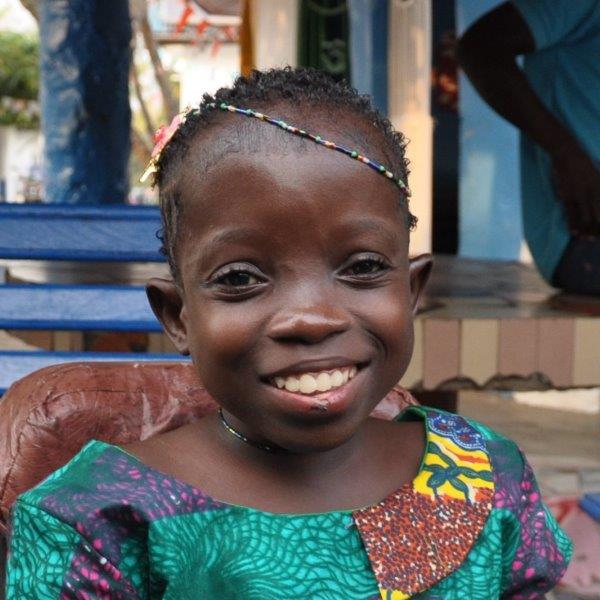 Born: 2008
Linda was born around 2008 and comes from a small village in the Nkoranza district. She has spina bifida which means she is paralysed from the waist down. For this reason she was shunned by all villagers since birth. Her mother who was looking after her died in 2018 and since then her father did his best but it was hard for him to take care of Linda and do his work on the farm as well. This meant that Linda was often left alone on the floor in the house for the whole day.
It was our Outreach team who found her in 2018 and at that time she had some very big and deep pressure- and bedsores. To begin with we tried to help with this problem and gave good wound care instructions. We also provided the right kind of mattress for her and thanks to Inge, our physio expert, we were able to provide a wheel chair for Linda to sit in and get around in. We also tried to break through Linda's social exclusion from her village, but to no avail.
After having taken her complete situation into account, in 2020 we decided to offer her a home in PCC as a permanent resident. Linda was fully able to show us and tell her father that she was very pleased with this opportunity.
You will now see Linda smiling each day and saying hello to people as they walk by.
She has become a very good and close  friend (like sisters) with Emmanuella.