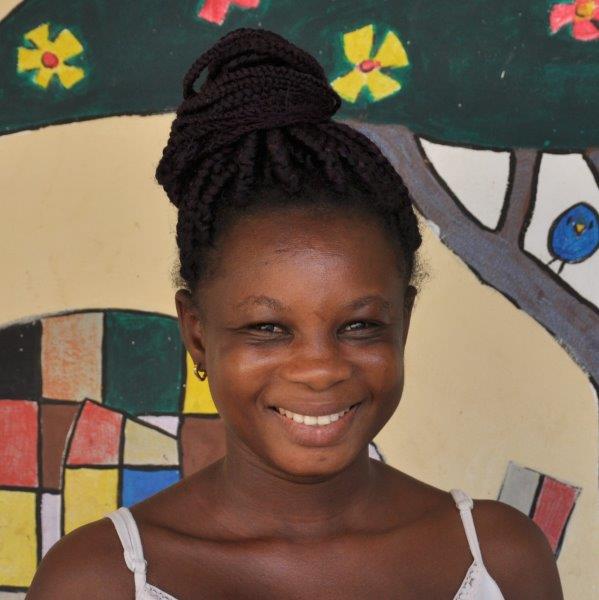 Born: 1992
Financial adoption: Sanne Klaassen and Truus Migo, both from the Netherlands.
Bernice comes from a nearby family who continue to have her home during the holidays but who struggle to care for her full time. In 2009 Bernice came to live at Hand in Hand.  Bernice has diabetes and a mild intellectual disability, but she is a very good talker. Unfortunately her vision is gradually going down due to the diabetes.
Bernice settled well into the bead workshop and is happy to work at the tasks given. She also likes to help in the restaurant.  Bernice has a very sunny disposition, but sometimes can be a bit difficult for other girls in the dormitory. She has a good sense of humour.