A Christmas in PCC – Hand in Hand worth remembering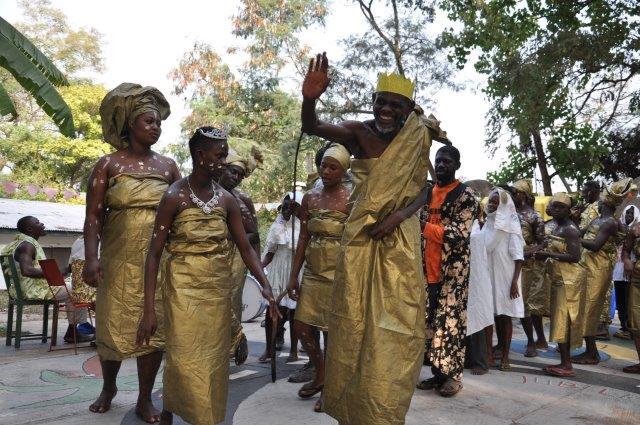 A Christmas in PCC – Hand in Hand worth remembering

From Mr. Nice Story's retrospective account of Christmas time and New Year's Eve in PCC in 2021 (see AC December 2021) we can only confirm that it was a very special occasion indeed!

Mr.Baffo
The festivities already started just before Christmas when Baffo returned to PCC after having undergone major surgery at the end of November! Fortunately, Baffo had coped very well and after a period of rest and recuperation he came back to PCC on the 21st of December, and he was received most heartily.

During this warm welcome we noticed a tear of joy welling up from Baffo's eyes. PCC is, for sure, not only a place to work, but above all one big and close family and its (temporarily) prodigal son Baffo was most heartily embraced by everyone on his return! What joy.

Christmas and New Year's Eve
Although PCC's festive Christmas programme mainly consists of familiar parts, also this year it was slightly and surprisingly different.
On Christmas Eve a local choir from a village nearby, which was accompanied by a group of stylish and young female dancers, came to PCC to bring us some good vibes.

Next day, on Christmas Day, this was followed up in the same manner by a church service in our open-air church led by a team of the Fountain Gate Chapel from Techiman. They had brought their international coordinator, the man who coordinates the work of over 300 Fountain Gate Chapels worldwide, for this special occasion. It turned out to be a fabulous Christmas celebration much to the delight of all our children.

The next few days both the arrival of Father Christmas and the Nativity Play were festive and much appealing as from old, this time with our youngest resident Matthew in the role of baby Jesus in the stable.
Months of preparation were rewarded with a wonderful performance in which almost all residents and caregivers took part. Have a look at the pictures taken.



PCC is becoming generally known
This year's Christmastime and New Year's celebrations were extra special because of the many visits paid to PCC by people from nearby and far away. They all came to us like the three wise men from the East and they brought us many gifts.
We received groups of people from Sunyani, Techiman, Nkoranza, Wenchi and even from Accra and Kumasi, amongst the latter party there even were two Queen Mothers. They did not only visit us, but they also brought many gifts (especially bags of rice, oil and soda's and so forth). Three groups even brought whole meals, which they had prepared themselves, for all residents and caregivers.

Of course, we are very grateful for these gifts, but the fact that more and more people from Ghana seem to know PCC, appreciate and support our work, is especially gratifying. A positive wave which we have been stimulating for years and which is now starting to prove effective!
Highly promising regarding the future of PCC in Ghana!

One less welcome gift
Unfortunately, together with all these visitors probably a most unwelcome guest also entered our community at a certain moment: the omicron virus.
It was of course very unlikely that Covid-19 would not come to PCC. So, it happened.
Fortunately, just a small number of people were infected. And we are very happy and grateful that no one fell seriously ill.
Now, two weeks later, the problem seems to be completely over and done with!

It matches the image of omicron infections in the rest of the world. Although Ghana is being confronted with more infections now compared to the situation a few months ago, fewer patients are seriously ill.

Finally
There are many reasons for feelings of joy and gratefulness and that is how we – together with Mr. Nice Story – look back on Christmas 2021.

We wish all our readers a very happy and healthy 2022!