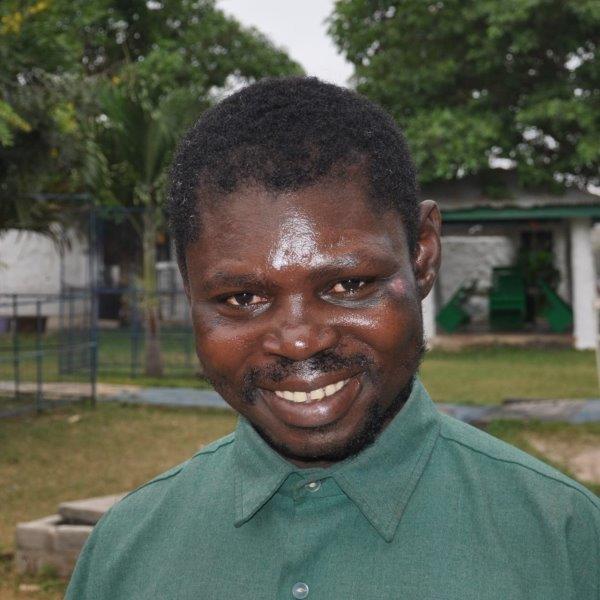 Born: around 1982
Financial adoption:  Manfred Palm (Ananse), Germany; S. Hoogstra, Holland.

Yaw Peter was born around 1982 and in the year 2000 Yaw Peter had been working in our workshop and was walking every day to and from his grandmother's house.  One day he did not come back to PCC.  After a while we went looking for him and found out that his Grandmother had died and he was being maltreated in the village, half naked having stones thrown at him and sometimes being tied up. In January 2012 we visited him in Nkwabeng, together with his old friend Zachariah, and decided to bring him back to PCC again.
Since then Yaw Peter has become an important part of our community. He has a good memory and enjoys telling you about important dates and when things happened.  He has a great smile and can be very helpful with some of our disabled young people, like Kojo Joseph, and is supportive of the caregivers  in their work. Yaw Peter has got a reputation for being a "run-away-man" when he hears about big funerals elsewhere. Luckily enough Joe Emma is always able to bring him back.