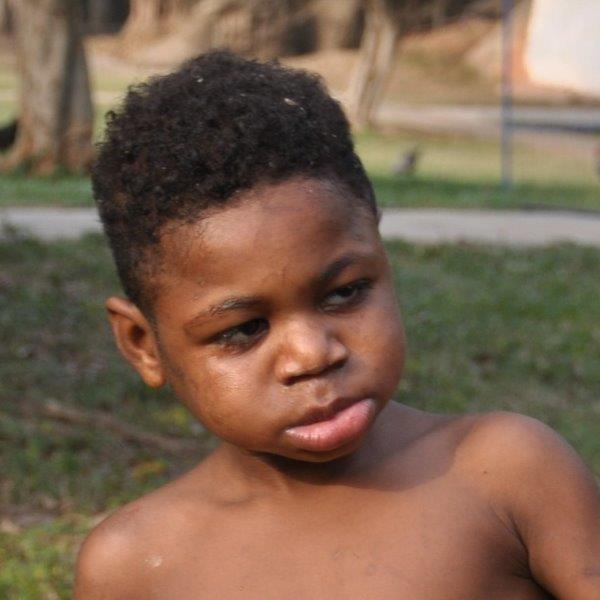 Sponsoring: Agogo Fund, Holland; Elizabeth Atfield, England; Sronko Diaries Ghana
Solomon is a very sweet little guy of about 3, who can walk, but doesn't talk and who only eats – although he is 3 years old – liquid food from a bottle. We are going to work on this.
Solomon is strikingly paler than most Ghanaians and soon after his arrival in PCC in January 2017 he was called "obruni" (=White).
Solomon was abandoned at a market in a village (Manso Agroyesum) in the Central Region when he was only a few weeks old. First he was put in the care of a foster family, however, when they noticed that he was intellectually disabled he was transferred to Kumasi Children's Home and now a year later he has come to PCC.
We see a small boy with a serious and sometimes a somewhat anxious look in his eyes. We haven't seen him laugh yet. Undoubtedly he needs time to get adjusted to the new situation because nearly all has changed in his life since he came to PCC. We most certainly will give him ample time to feel at home and welcome here.