Maame Serwaa, a.k.a. Aketè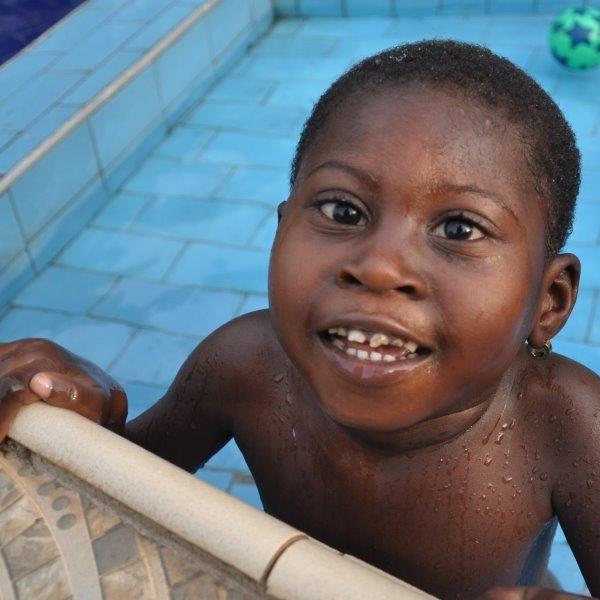 Sponsor: C. Meyer- Bel Hadj (Germany); A. Bütefisch (Germany); Maame needs additional sponsoring from € 25 per month.

We first saw the little Maame Serwaa in Augustus 2017, by then she was about 2  1/2  year old.
She came with her mother Agnes to PCC and was by then seriously malnourished. Maame is the 10th child van Agnes, 6 of her children are still alive.
Initially we tried to support Maame through our Outreach team by giving her extra food and good guidance, but after some months it became clear that this was not working for her and therefore she has been staying every day since October 2017 in PCC.
Maame is born prematurely in January 2015 after a pregnancy of about 7 months.
When we saw her at the age of 2 1/2 she was not able to sit nor walk. She also got some brain damage, what made her moderate intellectually disabled.

We were happy to get her in a better condition in PCC rather soon by giving her good and frequent extra food and since then we tried to stimulate her further development by giving her physiotherapy and allowing her to participate in our Daycare programme.
Maame shows a lot of happiness, but can also be stubborn and even a bit naughty! She hardly talks but is very well able to indicate what she likes or not….

Maame is an amusing and lovable child, in PCC she is called affectionately "the small one" or Aketè.

We have the good hope that in PCC we can bring the feisty character of  "small one" in her development to great heights!