Maame Serwaa, a.k.a. Aketè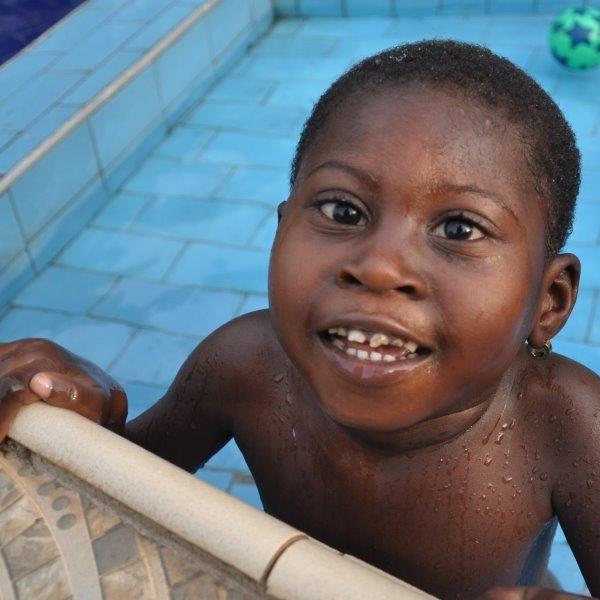 Sponsor: C. Meyer- Bel Hadj (Germany); A. Bütefisch (Germany);
Maame needs additional sponsoring for € 50 per month (1x€50 or 2x€25).
We think Maame Serwaa was born in 2015 as when we first saw her in August of 2017 she was two and a half years old. She came with her Mother Agnes to PCC and was seriously malnourished.
Maame was the 10th child of Agnes and six of her children were still alive. We tried to support the family through our Outreach team with extra food and guidance for her care. However after some months this was not working and we then offered her a place at PCC.
Maame is born prematurely in January 2015 after a pregnancy of about 7 months and it appears she has some brain damage giving her an intellectual disability. She also suffers from epilepsy.
In addition when we first saw her at two and half years of age she was not able to sit let alone walk.  It felt right to offer her a place at PCC and since her arrival she has made real progress.
We were able to give her additional food and ensure she has regular physiotherapy and she  now fully participates in our day care programme.
Maame shows a lot of happiness, but can also be stubborn and even a bit naughty! She hardly talks but is very well able to indicate what she likes or not. Maame is an amusing and lovable child, in PCC she is called affectionately "the small one" or Aketè. We are sure at PCC we will help this feisty character reach great heights.