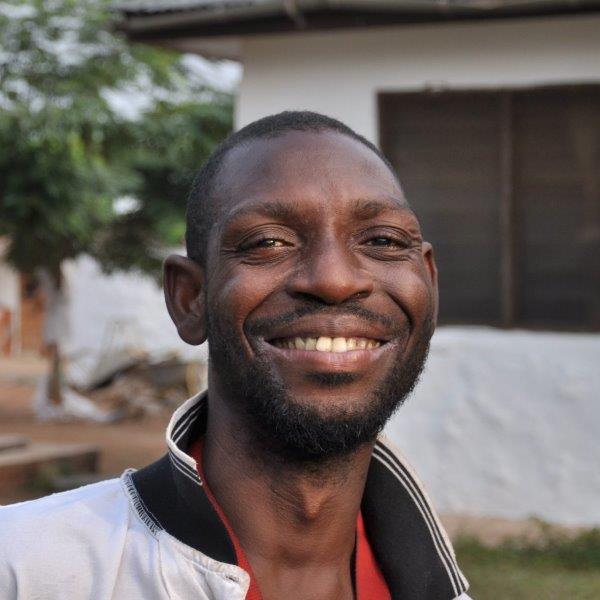 Born: 1980
Financial adoption: N.N.
Kojo was born 1980, came to Hand in Hand in 1996 from Osu Children's home.  Prior to this he was found abandoned as a small child. He has cerebral palsy but is intellectually quite able. He can walk with some support and following an operation in the year 2000 his mobility was much improved and he can get around, using a frame, independently.
Due to Kojo's Cerbral Palsy he has trouble with talking and you need to be patient and listen carefully and try to tune in to what Kojo is saying – it will be worth hearing.  Every day he can be found in the workshop where he is a master in weaving Kente cloth. He is good with beadwork as well.  Kojo lives semi-independently at the edge of the compound and even has his own garden. He  enjoys gardening and grows tomatoes, yam and cucumbers. Kojo loves the computer and in 2009 he was able to buy his own computer from money earned by selling goods and services as well as his accumulated monthly pay at the workshop. He is learning to read and write and enjoys several computer games. Kojo also appreciates music and Kofi Asare sometimes offers him organ lessons. After work Kojo can often be found listening to his radio or conversing with his friends.