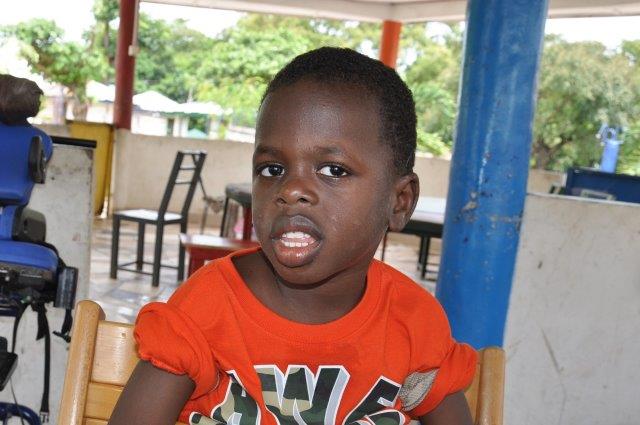 Sponsoring: Fam. van den Broek, Holland; Geke van der Ent, Holland; Irma Geerars, Holland


Jonathan is about 4 – 5 years old (Oct. 2018) and came from Kumasi Childrne's Home to PCC in October 2018.

Young Jonathan has been abandoned not only once but even twice in his life! After his first admittance to Kumasi Chilren's Home a Ghanaian couple adopted him in 2015, but they brought him back after 3 years because he is hyperactive and autistic, which these parents could not cope with.
Indeed Jonathan is a very lively little fellow with clearly autistic traits. His behaviour reminds us of that of Solomon.

The first days in PCC we encountered him everywhere there was food, for example in the kitchen or even in the shop. There he climbed the shelves to pick a packet of biscuits, which he wouldn't let go of not for all the world!