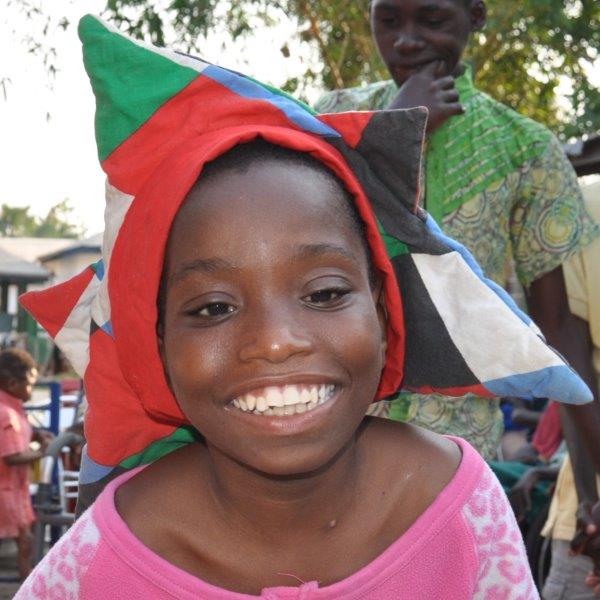 Born: 2009
Financial adoption: Thomas Hoeven and Esther van Galen, Holland; Marian Schenk and Ard Maters, Holland; Carina Meißgeier, Germany.

James In May 2011 James was abandoned by his mother in Secondi and admitted in Osu Children's Home, Accra. He is probably born in 2009, may be prematurely and is since then suffering from cerebral palsy, with various intellectual and physical disabilities. In March 2012 he was transferred to PCC and since then he is one of the sweet small children in our Community. He has low weight, was initially unable to walk or talk, but he has some nice facial expressions, can give high fives and even a hand kiss!
He loves to interact with others persons and makes very clear what he likes or dislikes, e.g. the type of food, going in the pool or not, walking with help or no walking at all. He is very clear in telling what he dislikes by screaming loudly, throwing his bowl on the floor, until he gets what he wants… Then his face will show a sing of triumph, saying you that he is in charge! With the aid of a walker and someone directing him he is exercising every day a few times for walking. He also likes playing with small cars, Lego and other toys and he even attends Kindergarten in the PCC Summer school with his PCC brother Gabriel. And he tries to make sure that when people visit PCC, that they lift and cuddle him, he really loves attention!
Nowadays we found out that James is also suffering from Sickle Cell Anaemia. He has been admitted already 2 times for bloodtransfusions and reacted well to the treatment.