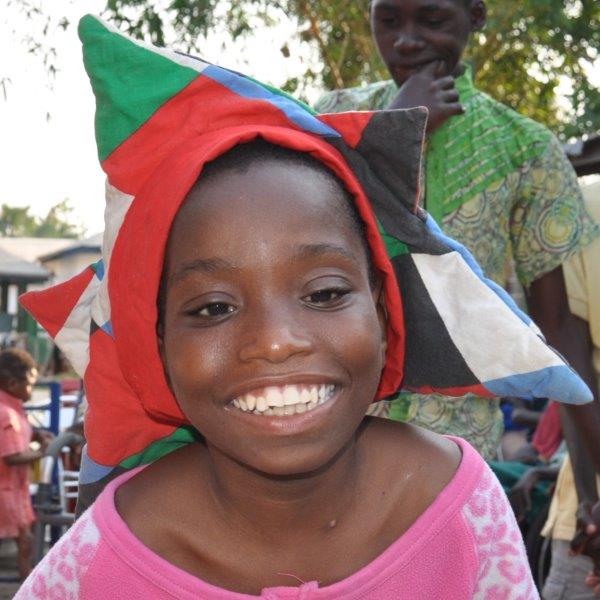 Born: 2009
Financial adoption: Thomas Hoeven and Esther van Galen, Holland; Marian Schenk and Ard Maters, Holland; Carina Meißgeier, Germany, Family Van Es, Holland.
James In May 2011 James was abandoned by his mother in Secondi and admitted in Osu Children's Home, Accra. He was probably born in 2009, may be prematurely as since then his cerebral palsy became evident. He also has an  intellectual disability. In March 2012 he was transferred to PCC and since then  has grown and developed, even despite his serious Sickle cell disease, he needed a good number of blood transfusions He can now walk with a support frame and is happy to give you a high five or a kiss.
James loves to interact with other people and  makes very clear what he likes or dislikes, e.g. the type of food, going in the pool or not. When he gets the things he wants and needs his face will shine with triumph and joy. James also likes playing with small cars, Lego and other toys. He will also try to join in with a game of football and enjoys his exercise class where they have great fun. Like with most children James thrives with attention and enjoys his life at Hand in Hand.