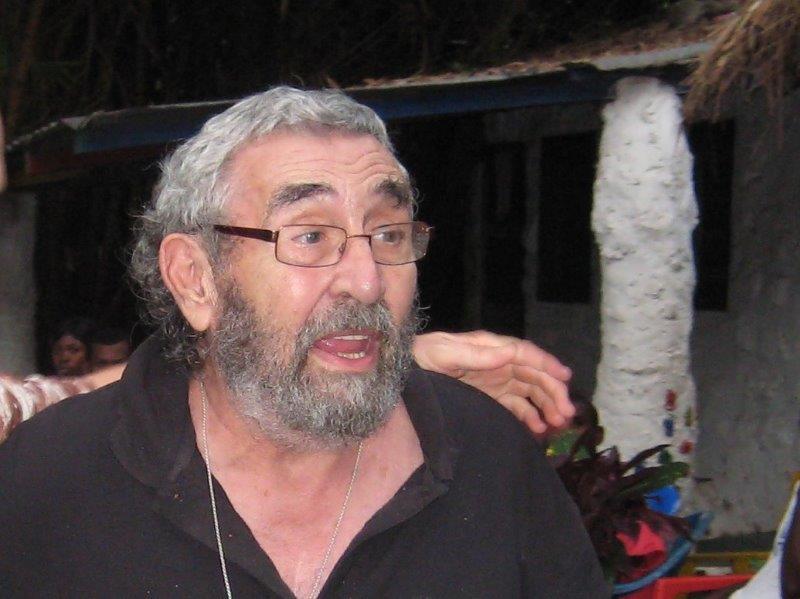 Bob Maram has passed away

On the 8th of March 2019 the news came out that Bob Maram, the husband of PCC's founder Ineke Bosman, died at the age of 87 in The Hague in Holland.

Bob Maram, originating from Chicago USA, met Ineke Bosman when she was studying in the USA between 1994 and 1996. The love for all kinds of art and acting, including walking on the street as a clown, brought them together.
But …… Bob didn't only lose his heart to Ineke Bosman, but soon after their marriage also to the PCC – Hand in Hand Community.

Bob and Ineke's special wedding ceremony took place on the rock site of PCC and after that Bob entered a splendid new phase in his life when becoming part of the PCC Community.

Bob supported Ineke in various ways and became a PCC Board member too, taking care of the financial affairs of PCC until the retirement of Ineke in 2009. After that they both moved to Holland.

But without any doubt Bob enjoyed even more the many moments of encountering and interacting with the PCC residents, for years he even had his own small class with some children and all enjoyed.
Apart from that Bob was always happy to meet PCC visitors from all over the world. Many guests, especially the ladies, were entertained by Bob with a special song or a comic act, after all Bob was an born actor.



When Bob and Ineke visited PCC during the European winters it gradually became clear that Bob was getting older, his health and mobility were declining more and more. Because of this last winter Bob couldn't come to Ghana and therefore he was very glad when Kwame Evans, his favourite PCC resident, was able to visit him in Holland.
It was Bob's last contact with PCC. Ineke told us that on the 8th of March he passed away peacefully. May our Heavenly Father JWHW now have mercy on his soul.

We are grateful to Bob for his very personal contribution to PCC between 1997 and 2009 and for his great involvement in PCC that never stopped.

Already on the 8th of March there was a special and very Ghanaian funeral celebration in PCC to commemorate Bob and to celebrate his life and contribution to PCC.

We wish Ineke and all family and friends much strength and do hope that Ineke, despite the loss of Bob, will find comfort in the countless beautiful memories of the more than 20 years of enjoying life together with Bob.

May Bob rest in peace.