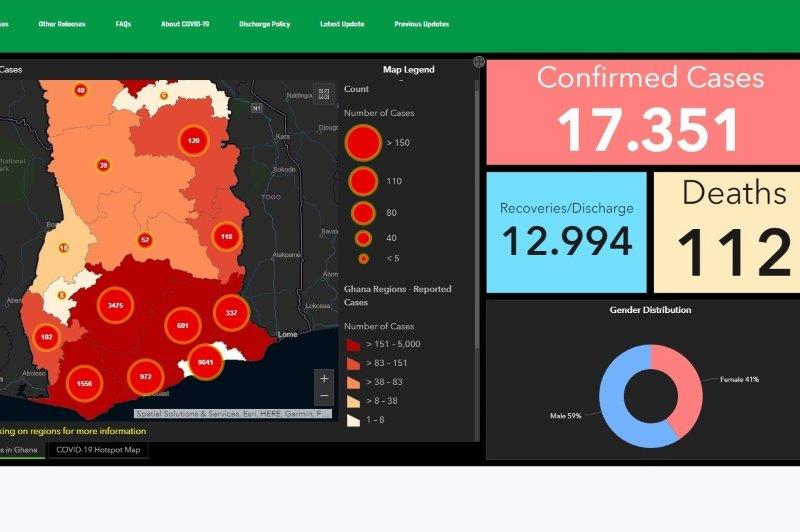 While the whole world is continually being confronted with the effects of COVID-19 in various ways,
fortunately, for most of us life is going on in its "usual" way
, in so far as there is anything at all still "usual" during this pandemic.

Luckily this certainly is the case in PCC. Within the walls of the compound the care for all of our residents and the many day activities continue as from old.

Outside our compound there are mouth caps, closed schools, no funerals and so forth and at the gate everyone is screened with a "gun thermometer", but inside PCC you can walk around and be busy like nothing has changed the world: a beneficent oasis.

Yaw Peter
The peace and quiet of PCC appear to be so beneficial that our persistent prodigal son Yaw Peter has returned (again …..). He is behaving well at the moment and very happy to be home again, although you never know for certain how long it takes before he starts daydreaming again about the greener grass on the other side of the fence…..
Hopefully he has found enough inner peace and quiet in the mean time to realize that the grass in PCC is also quite green……

No guests, no volunteers, no Albert and Jeannette
How ever green the grass of PCC might be during the rainy season, we are unable to watch it with our own eyes, because the borders of Ghana have been completely closed for months now, no one is able to enter the country. There is only cargo aircraft and no transportation of passengers possible.
Which means that there are no guests and international volunteers in PCC at the moment. The last guest left on a repatriation flight to the Netherlands last month.
The restaurant is empty and there are no customers in the shop. This is something we haven't experienced in PCC for a very long time. Life as we have known until now has become entangled in the far-reaching consequences of COVID-19.

As a result Jeannette and I cannot visit PCC because of all corona measures taken, hopefully we will be able to travel in the near future.
We'll wait and see.



Ghana and corona
Unfortunately, the number of confirmed corona infections in Ghana continues to rise at the moment. On the 28th of June 17,351 infections and 112 deaths were recorded (NB on the 5th of June there were "only" 9,000 infections and 38 deaths!). In comparison with many other countries these numbers are low, however, there is an upward trend and not (yet) downwards. We sincerely hope for better times!

Joe Emma
The peace and quiet of PCC is also beneficial for Joe Emma who was hit by a motorcycle when he was standing by the roadside a few weeks ago. He sustained a serious leg injury. Luckily, he is recuperating really well.

Daycare in Nkoranza
During the past few months a new and magnificent Daycare centre has been built in Nkoranza under the direction of Baffo.

In recognition and appreciation of the yearlong and considerable support with the development of both the Outreach and Daycare centre by our German partner organization Ananse, we have decided to name this centre the PCC Ananse Daycare centre.
When you are in the neighbourhood you should definitely have a look, because it has become a very cool Daycare centre!

Nkoranza-based parents of special needs children with intellectual and multiple limitations are very enthusiastic and cannot wait till this centre will open its doors! They will have to be patient for the time being because of the limitations caused by the corona measures.

Finally
We are very grateful to all those people who are showing us in different ways their commitment to our Community during this corona pandemic.
We always appreciate your commitment and support and we certainly do in these extraordinary times!!