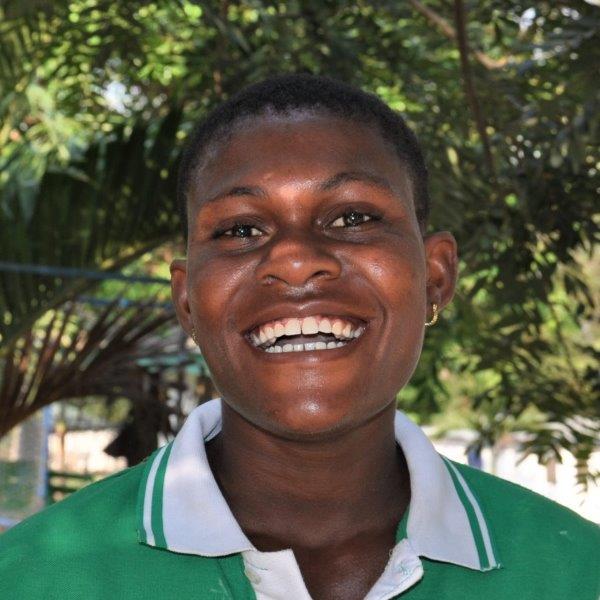 Born: 1997
Financial adoption: Anneke de Jong en S. Klaassen beide Holland; Deb Cooper, UK.; Sponsor via Sronko Diaries.
M'Afia Harriet, who answers to both names but is now most often called M'Afia, was found on the streets in Accra and taken to Osu Children's Home by a man who said he was not related to her but that she was living on the streets. She presents with a mild learning disability, but also the experience of living on the streets has affected her quite considerably. She was transferred to Hand in Hand in March 2009. We think she was born around 1997 and was about twelve years old when she came to Hand in Hand.
M'Afia is a very sociable young woman and keen to help in many ways. She will often help with the younger children making sure they come for their food. She is very able and she speaks Twi and has many words in English. She will be keen to greet you if you visit Hand in Hand. This of course can make her a little vulnerable and we need to ensure she keeps safe with us at Hand in Hand. M'Afia likes to dress up and can often be seen walking round the compound looking quite glamorous and carrying things that are important to her for that day. It might be a book or a bottle of drink left over from one of our parties. It might be a pair of sun glasses. She loves to carry things round and talk to people.