Ghana opened its borders, so you can visit PCC again!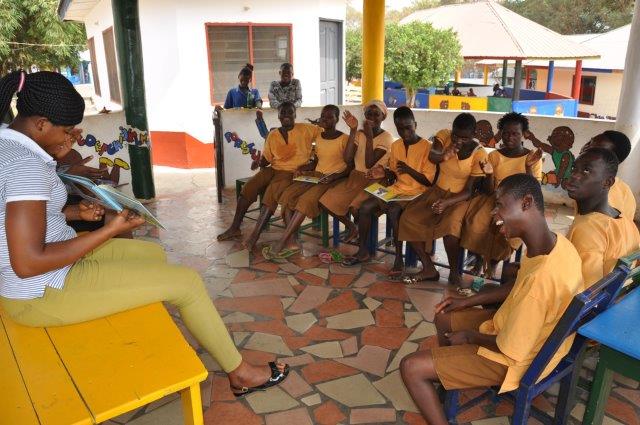 Finally! Ghana is open for visitors again!

Ghana officially opened its borders on September the 1st making it possible to both enter the country and visit PCC – Hand in Hand for the first time in many months. Guests, volunteers and experts are most welcome to come to our Community!
Last but not least: Jeannette and I will be able to go to Hand in Hand again after a compulsory and 8-month-stay in The Netherlands. We are really looking forward to returning to PCC!

Soon after the outbreak of the Covid-19 pandemic in Ghana in March, the Ghanaian government decided to completely lock down the borders of the country. No one was able to enter the country and those who were able to slip through the net were obliged to go in quarantine in an designated hotel in Accra for 2 weeks at their own costs.
By that time coronavirus was already circulating in Ghana and it showed a peak between May and July.

Thanks to the proactive source – and contact tracing and testing policy of the Ghanaian government, fortunately, only few new infections, 50 – 150 per day in the whole of Ghana, have been recorded since the virus first started to spread 5 months ago.
Besides, the total number of corona deaths in Ghana is strikingly low in comparison with many other countries, "only" 283 from March until now.

From the 1st of September travellers who have recently tested negative for coronavirus are allowed to travel into Ghana, although they will also have to take their airline policy into account. On arrival passengers are compelled to rapid test for coronavirus at the airport. Mind you, at their own costs: USD 150!
If you are tested negative (which means good) you will be permitted entrance into the country. You are obliged to follow the coronavirus guidelines in force then: keeping your distance, washing your hands regularly and wearing a mask in public places.

Very slowly schools in Ghana will also open again, although primary schools will have to wait until January 2021!
Bad news for our school attending children like Emmanuella, Stephen, Gabriel and Nana Agyei who will have to be patient for another 4 months. It is also disappointing for the very large group of children who are used to attending Shalom Special School each morning.

We are very fortunate and grateful that the whole of PCC, residents as well as caregivers and other staff members, has not fallen ill so far and of course we sincerely hope that this will remain the case. Imagine what it would be like when coronavirus penetrated the walls of PCC and our often extremely vulnerable children would fall victim of this virus.

All measures taken in PCC (e.g. strict checks at the entrance for all who want to enter the compound, not permitting caregivers going on leave to travel through Ghana and so on) have undoubtedly contributed to the fact that PCC has remained a safe haven throughout the pandemic.

The past period has made absolutely clear that the usual pre-coronavirus interactions between the residents and their caregivers on the one hand and the volunteers, guests and experts present in the Community on the other hand are an essential aspect of life in PCC. The dynamics of this interaction in the daily routines in the Community have been sorely missed during the past period.

Hopefully this most important interaction will soon return, because this is one of the main pillars on which PCC has been built: a unique community thriving on the much-appreciated input from both Ghana and Europe. Added up PCC has the best of two worlds!

Many thanks to all who have been empathetic towards our Community during the past months. It was heart-warming and we are very grateful for your support!

Who knows we will soon meet again in Ghana…..?! You are certainly most welcome!