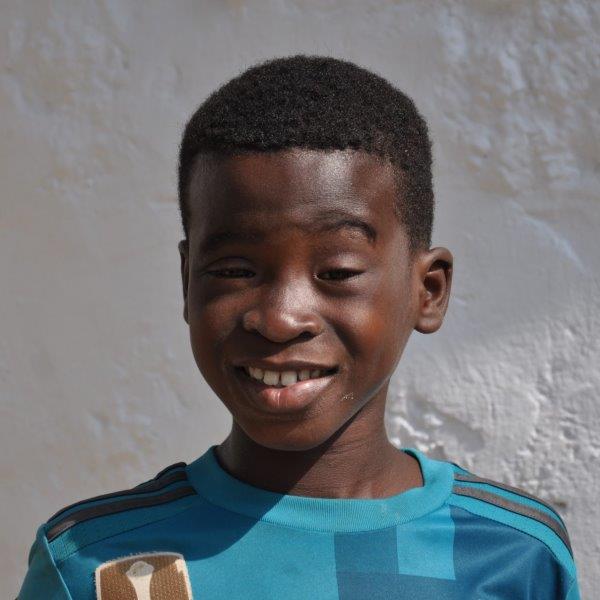 Born: 2011
Financial adoption: Fam. Segers, Holland; Annemarieke Zwaneveld, Holland.
Gabriel arrived in PCC when he was about 10 months old in March 2012 and became the sweetheart of the community. He came to us from Osu Children's home where he had been since he was a few weeks old. Gabriel was taken into care from his mother who has schizophrenia and had been admitted to the Psychiatric hospital in Accra. When walking through the wards of Osu Children's Home in January 2012, we saw Gabriel, smiling silently while sitting in a small cot and showing what we thought might be Down syndrome …. though later it proved not! Considering his situation and his need for a safe and stimulating place to live we decided to accept him for transfer to PCC. PCC  has proved to be a real healing environment for him.
Within a few months Gabriel was able to walk and his further development since then has gone extremely well. Gabriel attends school and enjoys writing and reading and especially calculations. In fact he is quite intelligent! He talks well in both Twi and English and loves to play games. He is a valued member of the PCC community.