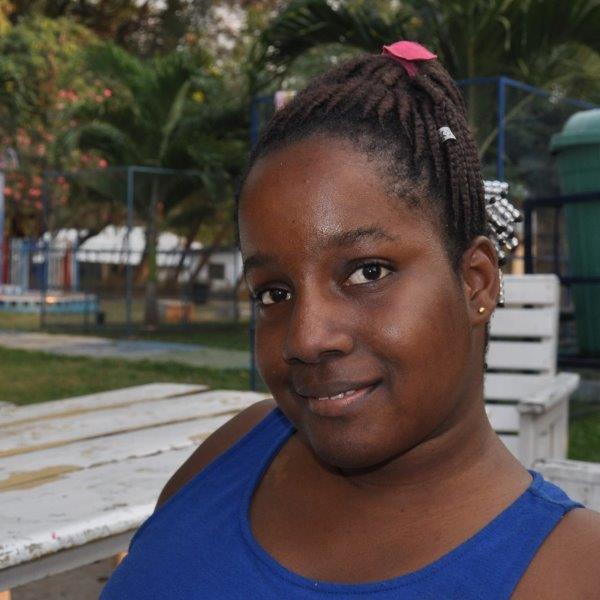 Born: 17 december 2004
Financial adoption: Jeannette and Albert van Galen, the Netherlands / Ghana.

Emmanuella was born on the 17th December 2004 and transferred to Hand in Hand on December 24th of the same year. Her disability is very rare as she was born with neither arms nor legs.  This led to her parents rejecting her at birth and the decision was made for her to come and live at Hand in Hand.
Emmanuella appears to have normal intelligence and is one of our  children to attend a normal / mainstream school which she enjoys and with the help of  our caregivers she continues to make good progress with reading, writing and other subjects.  Emmanuella will talk away to you in Twi but she also has quite a lot of English.  She can move her body well and roll with control to the things she wants. Emmanuella enjoys the water and playing with the other children. She has a beautiful smile and we hope very much for her to do well at school. With the help of some special equipment Emmanuella is able to be upright and move herself for an amount of time around the compound swinging her hips.  However this is exhausting work for her.
Emmanuella can write very well with a pencil or pen in her mouth and she is doing good in most subjects from school. She attends the home work club at PCC and does well with her work.