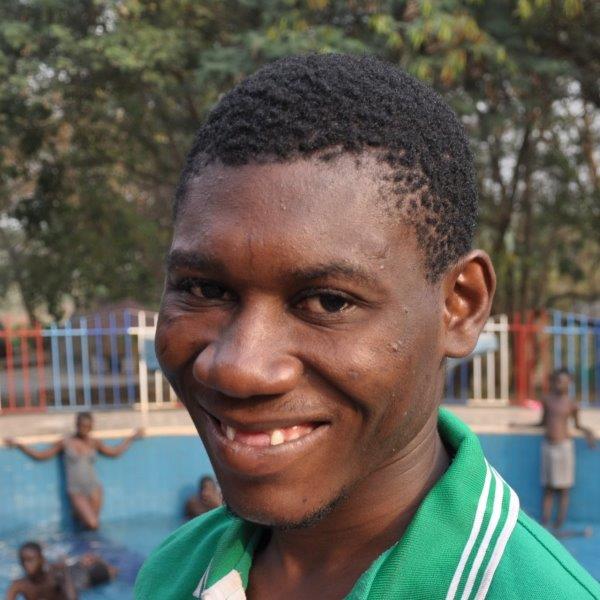 Born: 2003 – 2004
Financial adoption: Fam K. van Woerden en Werner Heikens, both Holland.
For Daniel Kofi we are looking for an additional €50 sponsor (or 2x €25)  per month.
Daniel Kofi came to PCC from Osu Children's Home, Accra in May 2013, where he was admitted in 2011 after someone found him loitering about in Tema. Despite various police investigations his family was never traced again. He was probably born in 2003 or 2004 and his physical condition is OK. He has a mild intellectual disability and is also affected by epilepsy. When Daniel first came to PCC he  was not used to any structure and liked to go his own way all the time.  Now he will listen to instructions given by caregivers. Since coming to PCC he attends the Summer School and he proves to be a very good student in his group. Since August 2013 he also attends Shalom Special school. He likes writing ABC and 123, playing football, participating in music and especially dancing.  Daniel has a good sense of humor and a rather naughty smile.