Celebration Silver Jubilee approaching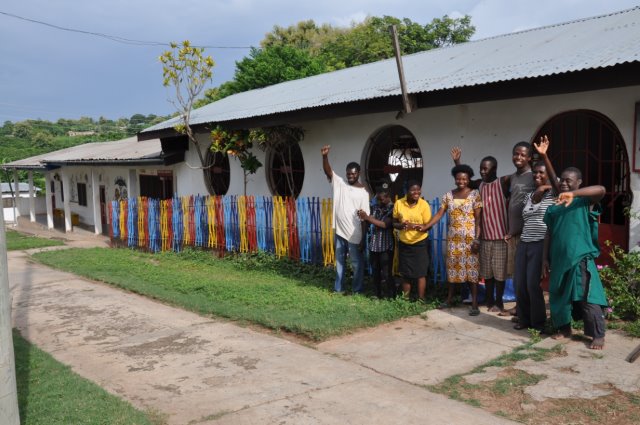 Obviously you are all aware of the fact that (but I'd like to be absolutely sure) the year 2017 is the year of our Community's 25th anniversary, the Silver Jubilee
, and its most important festive days have been planned for the end of December. So still half a year to go!

As compared to a bride who is occupied by thinking how to look her very best on her Grand Day way before the wedding is actually taking place, PCC also has been busy with the same sort of question:
"How can we make sure that PCC is looking even more attractive and wonderful than it already is on an average day when we will be celebrating the Silver Jubilee at the end of December?"

For years we have tried to keep PCC's compound as clean as possible, this year we are focussing on our effort even more. There is hardly any litter visible on the ground and it is neatly put into the bins. It is impossible to throw rubbish "simply" on the ground because there is always someone who is keeping an eye on this.

But that is by far not all.
A few nice young palm trees have been planted besides various other attractive plants, which are being fenced off as much as possible against the gluttony of the goats and donkeys. In the mean time PCC is beginning to resemble one of those English villages with its flower-decked cottage gardens.
The bamboo fences have been produced locally, the bamboo being chopped from our very own compound. In some places they even have been painted really colourfully.

Some sturdy and old tree trunks have been grubbed up and the holes in the lawns have been filled with grass transplantations. As it is the rainy season now they will hopefully grow into a beautiful and dense compound green.

The litter bins have been put out of sight and much rubbish and old stones, which were heaped up in different places, have been disposed of.

Also the summer hut on the soccer field has been moved and completely renovated recently. Now the football players needn't play around the hut anymore, which makes it all far less complicated!

Of course, everybody knows that in the end it doesn't really matter how beautiful the bride looks during the wedding day. What does matter is what kind of person she is and what she means to her groom (and evidently also the other way around!).

The same counts for PCC of course. No matter what the compound and its buildings look like, the only thing that really matters is that the residents are feeling comfortable and well taken care of; that they feel happy in spite of their limitations and that they are able to enjoy the safe and warm Community, which we like to offer them here in PCC.

Bearing this in mind we are convinced of the fact that a colourful, beautiful and clean compound certainly contributes to the well being of our residents, like a groom who is happy with his attractive bride, who likes to present herself as beautiful as possible and especially for him at the wedding.

A wedding and a Silver Jubilee, they are the important moments in life which should not be left unattended and that is why PCC is preparing for a wonderful celebration in December.
No matter what, the 25th anniversary of PCC is a very special occasion, certainly worth a grand party and a very beautiful compound.
Come and see for yourself!