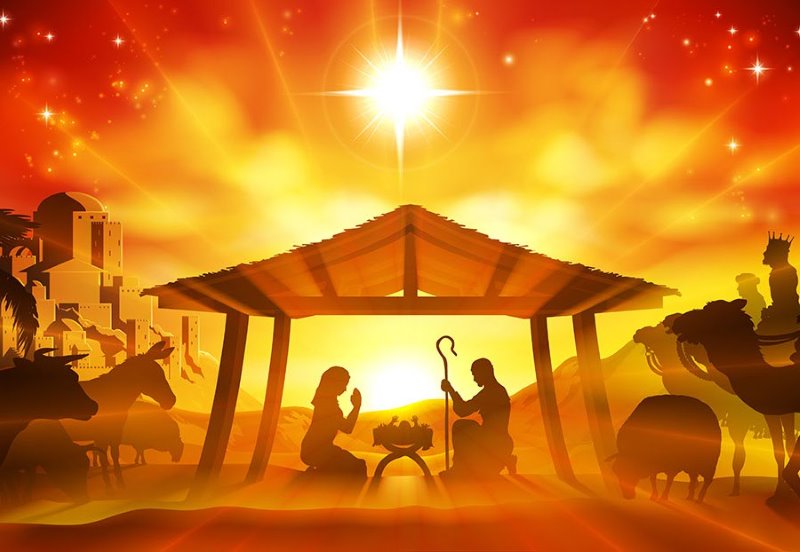 For the 25th time since the foundation in 1992 PCC can celebrate Christmas
with all residents, caregivers and volunteers and this year in particular also with many guests coming to PCC to celebrate Christmas and a few days later the Silver Jubilee with us.

Guests coming to PCC from Europe are just like we flying in a few hours over North-Africa and the Sahara to Ghana. When our eyes would be sharp enough we would be able to see through the window when looking down many young people from West-Africa who are braving hardships in the desert on their way to Libya, from where they are trying to make the risky crossing of the Mediterranean to Europe, looking for a better future.

The grass is always greener on the other side, but we now know that many people in Libya, on the Mediterranean or after arriving in Europe have no good to expect. The stories of migrants who survived the crossing do not really make happy and from Libya we can even see pictures of West-Africans anno 2017 being sold as slaves for a few hundred dollars. For them no place in the inn.
What do you mean with Christmas or peace on earth?

And yet, and yet………
Every year again we cannot escape stories about wars and rumours of wars, about abuse, inequality, abuse of power and misery all over the world. It goes on and on, it seems it never stops.
What do you mean with Christmas or peace on earth?

But ………… thankfully this is not the whole story.
For every year again we can also notice so many signs of hope in this world, of peace and righteousness and we are happy with countless expressions of compassion and love of people for their fellow beings.

With Christmas we do not celebrate that peace on earth already has been achieved (we know better) or that everyone on earth is free and happy, but we celebrate the irrepressible hope and the indestructible belief in a new world, in a heavenly peace that will dawn once.




Joseph and Mary were living in a land occupied by the Romans and were forced to go on a journey. In Bethlehem there was no place for them in the inn, but Jesus, the Light of the world, was born in a stable, a unique sign of hope that 2000 years later still inspires and offers prospect to millions.

In our troubled world PCC can be a sanctuary, not a place where heavenly peace has already been achieved, but a community where warmth and a safe haven is offered to those who lost hope, where the lame leads the blind and both are supported and where disabled and healthy persons join forces.


Yes, the PCC residents are having more disabilities, but they are not slaves. They are free and living here together in peace and harmony, fully in line with the words of Isaiah 11: the wolf will live with the lamb, the leopard will lie down with the goat, the calf and the lion and the yearling together and a little child will lead them.

And for that reason guests from far and wide do come to PCC, the Spirt of PCC appeals to them. The words of Isaiah are an inviting prospect and apparently our guests expect to experience some of that wonderful prophecy during a Christmas and Jubilee visit to our Community.

Christmas 2017
With the choir of angels we will sing on Christmas Eve:
Peace on earth and goodwill toward men.

The people walking through the desert or in darkness have seen a great light.
May that light illuminate PCC also during the next 25 years!