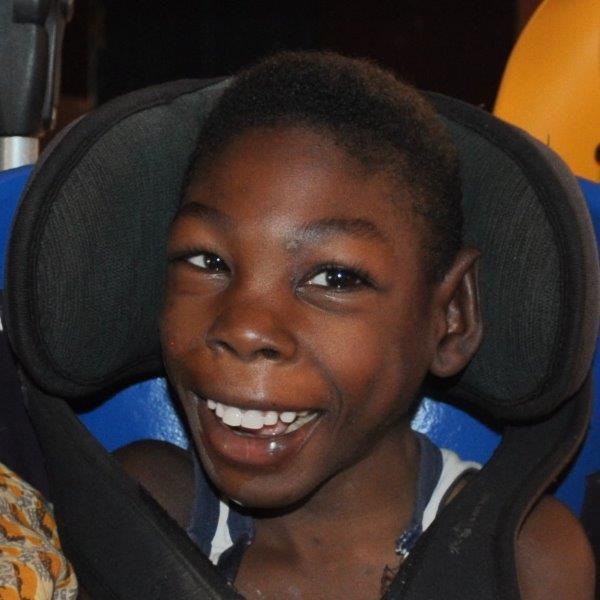 Sponsors: Frans and Brenda de Blois, Holland; C.M. de Groot; E.M. Visser
Benjamin was abandoned in Techiman and came in 2014 to PCC through Social Welfare. We were glad to accept him into our community.
Benjamin was a small boy with a very small head and so we expected that he had developmental delay which has shown to be true.  However he is a cute boy and we loved him from the day he arrived. Everyone will cuddle Benjamin and he looks at you with his big brown eyes.
It's quite a challenge to make him eating sufficient, but it's working through the love and dedication of our caregivers.
As with all our residents we will continue to stimulate him as much as possible to encourage his development and we are very happy he is living in PCC, the perfect place for a child like Benjamin.