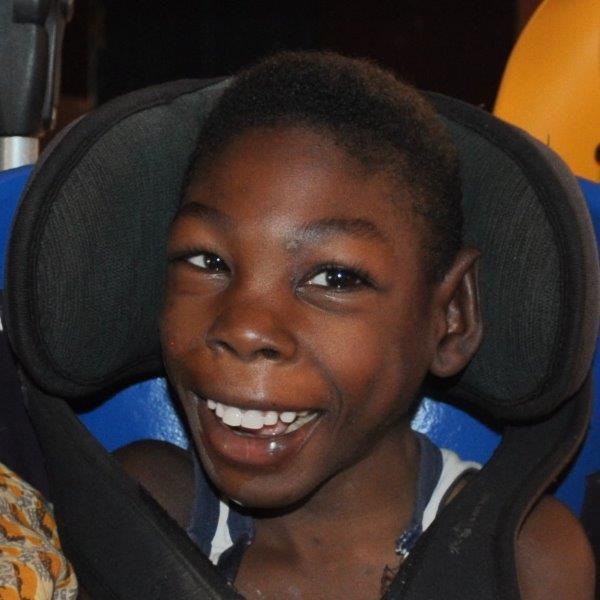 Sponsors: Frans and Brenda de Blois, Holland; C.M. de Groot; E.M. Visser


A small boy abandoned in Techiman comes to PCC in October 2014 through Social Welfare and we gladly accepted him as a new resident in our Community.
It's a small boy of about 4 months with, according to the paediatrician, a too small head  and therefore probably also too small brains and delayed development.
One year later, in november 2015 it's clear that his development is indeed delayed. He still can't sit, let alone walk and communication and interaction with him is far below normal for hius age.
We will continue to stimulate him as much as possible in his development and are very happy he is living in PCC, the perfect place for a child like Benjamin.
He is a nice cute boy and we all love him since the day of his arrival. Everybody here cuddles him while he is looking around with his big brown eyes.