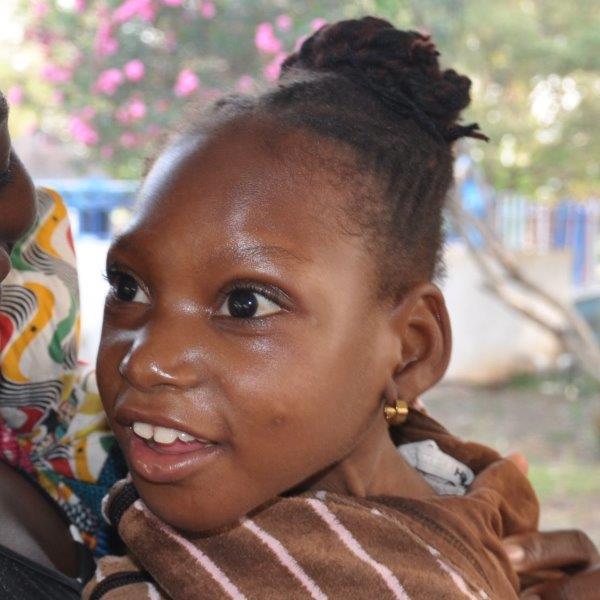 Born: 2011
Financial adoption: Fam Krul
In November 2011 a very small and stiff girl was found in front of an uncompleted house in La (Accra) and was brought by the police to Osu Children's Home. At admission they estimated her to be about 1 year of age and she was called Amma Lekma.
We saw her first in Accra in January 2012. A very small girl indeed, probably born prematurely and suffering from cerebral palsy. She shows rather rudimental reflexes, a sign of more serious brain damage. Despite all this we accepted her for transfer to PCC hoping that we will be able to develop her more in Hand in Hand than would be possible in Accra.
In March 2012 she arrived in PCC and was immediately accepted as a lovely new baby into our Community. Unfortunately the development of Amma Lekma since her transfer still goes rather slow and despite all efforts she is not gaining much weight and is e.g. not able to sit straight without support or even to hold her head up. Her interaction with other persons is not much, despite all love shown to her by all caregivers and even some of the elder children, but she gradually started to react to talking and can even smile nicely once in a while!