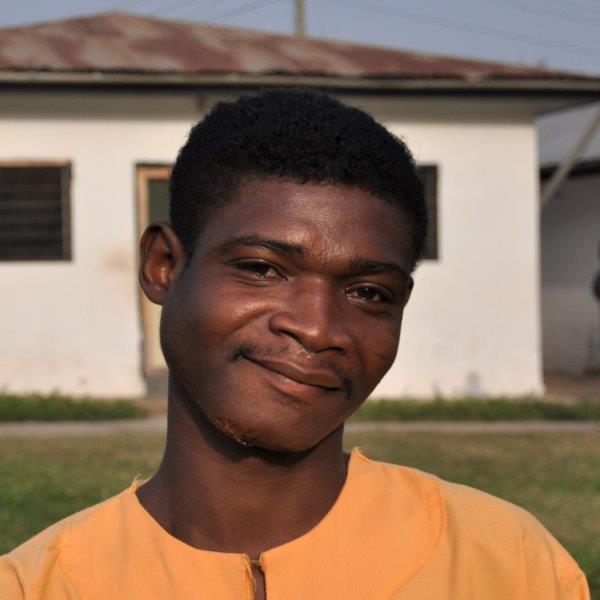 Born: 1997
Financial adoption: Lucia Dalenberg – van der Tol, Holland; Annike Torenvliet – Bekius, Holland.
Ahmed was born in 1997 and transferred to Hand in Hand from Tamale Orphanage in 2004. When Ahmed arrived at Hand in Hand he was unable to walk.  We had a special walking frame sent from Holland for him to use but after only using it for a short while Ahmed began to walk independently and he has not looked back since. Ahmed has cerebral palsy but it does not stop him from enjoying life.
Ahmed enjoys lots of physical activities despite his difficulties due to cerebral palsy. He loves to spend time in the water when it is swimming time in the afternoons as well as walking in the morning when he first gets up. He will join in the football games that are often played and is always ready to dance when there is a party.  Ahmed is a keen member of the early morning exercise group.
Ahmed knows people's names and will point them out if you ask him. He is also able to match the right plates of food to each person, which can be very helpful at the very busy meal times.  Ahmed is clearly intelligent and we continue to try and support his intellectual development as well as his physical ability.