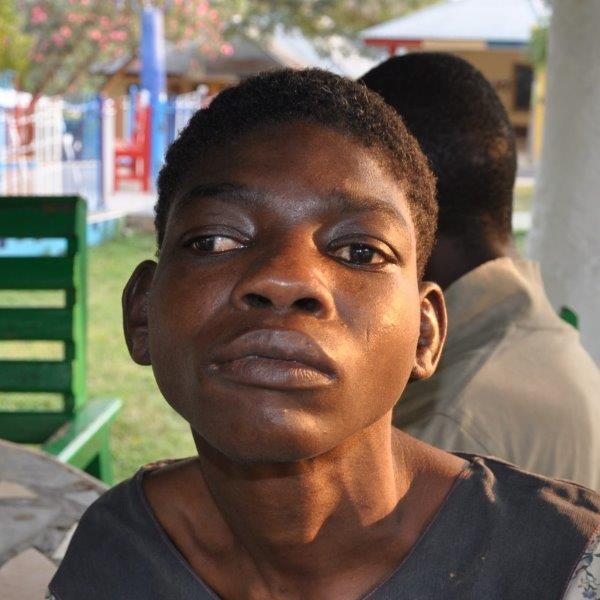 Born: 1985
Financial adoption: Fam. van Pelt, Holland, Sue Hatton, England and Annet Wentink, Holland
Afia was probably born around 1985. She arrived at Hand in Hand from the Psychiatric Clinic in Accra in the year 2000. At this time she was very underweight and though there are still times when she does not seem to want to eat most of the time she enjoys her food and especially if one of the caregivers will feed her.
Afia is autistic and quite distant from other people though given some quiet one to one attention she will engage with you in her own way. Afia loves taking your hands to play with. However, her biggest hobby is music, which makes her very happy. Breathlessly she listens to the songs Kofi Asare and Chairman play on their drums. Most of the time she dances intensely to the music. Afia is not really able to make music herself because instruments are too difficult for her to play. However, the triangle is an exception. Once she starts playing, she doesn't want to let go of it anymore.
Afia is a quiet but much loved member of the Hand in Hand community even if at times she can get angry and we are unsure why, mostly however she is calm and content.