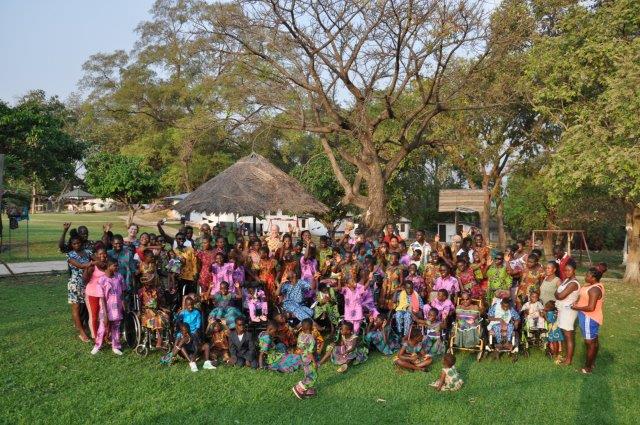 Finally, it is 2021, hopefully a new year full of opportunities and
new possibilities for all of us and certainly also for PCC.

On the 31st of December we said our goodbyes to 2020 ("forever coronavirus year") more fervently than ever and on the 1st of January we heartily welcomed the New Year.
Will 2021 become the year that we will leave COVID-19 far behind us? A year in which we will no longer speak of the growing number of infections and ICU admissions every day or impending new lockdown measures?? The future is uncertain, but in the meantime almost the whole world is desperately yearning for the end of this pandemic.

So far 2021 has had a flying start! In Europe and in the United States the vaccination programme has begun as well as in China and Russia. Africa is lagging behind, but it seems that China is offering vaccinations to this continent. Let's wait and see how this will develop and what its effects will be.

Back to school again
All schools have been kept in lockdown from March 2020 until recently by the Ghanaian government (graduation classes were partly excepted from this). Online education was available to some pupils, but for most children in Ghana it has become a lost schoolyear.
Fortunately, schools finally opened on January 15th and we sincerely hope that they will remain open for the rest of 2021. The children of PCC are able to attend school again and they are delighted.

Kick-off PCC Ananse Daycare Centre in Nkoranza
The completion date of our brand new Daycare Centre in Nkoranza had to be postponed for quite some time too, fortunately, it could be opened on the 15th of January as well.

Although both parents and children still have to get used to it, eight children visited our centre on the very first day! This exceptional and to Ghana unique facility in support of children with a disability and their parents was received enthusiastically by many.
Two of our skilled caregivers and the mother of one of the children, who has taken the tasks of both cooking and cleaning upon her, are the management team of the Daycare Centre. They will be supported by our Outreach team.

We are looking forward to opening this wonderful centre soon, together with local authorities accompanied by a fitting and cheerful ceremony.
Of course we cannot let such a happy and festive occasion go unnoticed…..!!!



Start of a 2021 full of good plans and experts visiting
In 2021 we will continue our health care activities in our Community as well as in the Districts surrounding Nkoranza via our Outreach programme.

During the second half of the year, we hope to be able to realize new living quarters for our young male adults with the help of the G8 group from Groningen.

We are also very pleased with the coming of two of our indispensable experts to PCC in 2021.

Inge Maters, our physio expert, has already arrived in our Community in January. It is her fifth time! As always, she is bringing new energy, good ideas and specialist physio help for our children with physical limitations to PCC. Apart from that, she will also train our caregivers so that they will be able to continue the treatment after Inge has gone.

In June we hope to welcome Sue Hatton, our expert on autism ànd on our training programme for caregivers, here. In the mean time we have lost count of the number of times Sue has been here. With her help we hope to completely finish the important PCC-training programme for caregivers!

So, enough plans and wishes for the new year of 2021.
We are hoping for a splendid year for PCC and we wish all our PCC friends the same!

Two times New Life!
In January Lizzy, the wife of our Project Director Mr. Samuel Baffo, gave birth to a healthy twin, boy and girl, after a CS.
All goes well with the twin, the mother and father Baffo!
We congratulate Lizzy and Baffo wholeheartedly with the birth of these 2 children and wish the new-born twin a long and happy life!