Baffo under the surgeon's knife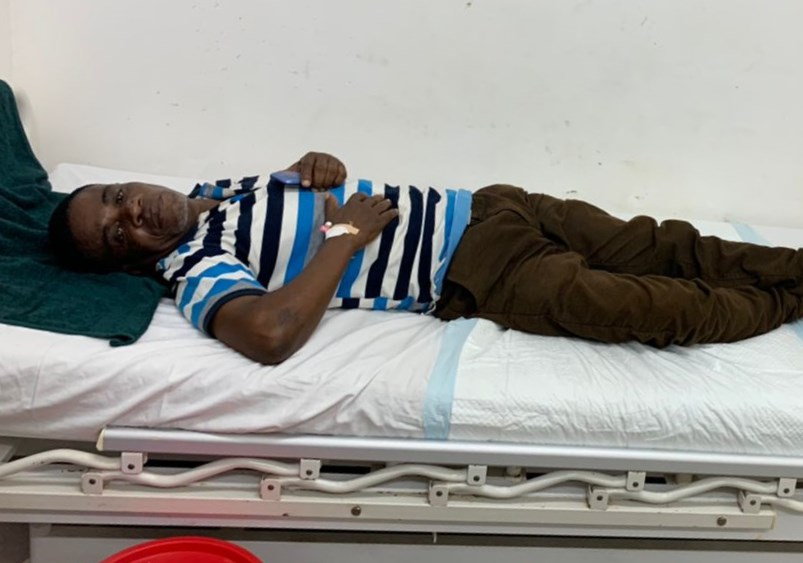 Although it will not come as a surprise to any of the readers of this column, nevertheless, I would like to emphasize
explicitly that Board members of PCC can fall ill, too!
In 2018 and 2019 I myself was rushed to hospital twice (for more about this, please read: https://operationhandinhand.nl/?p=6229 ); Jeannette had to be promptly operated in 2021 ( https://operationhandinhand.nl/?p=7623); and now Baffo has been taken to hospital for surgery.
Earlier this year Baffo experienced some periods of not feeling entirely well. At first, he was prescribed with a course of antibiotics a few times, later he visited various specialists.
Finally, it became evident that he was suffering from an exclusively men's disease, a condition especially some older men need surgery for.
Although Baffo is relatively young (57), he too must go under the surgeon's knife. So this is proof of my opening statement that also PCC Board members can fall ill and are taken to hospital.
So three out of four PCC Board members have been ill recently, Joe Emma is the only one who has not been ill or taken to hospital lately ….. he only goes to the hospital to work there in the operating room….!
Back to Baffo:
On the 25th of November he was admitted into the Komfo Anokye Teaching Hospital in Kumasi and on the 27th of November he underwent his surgery.
So the major operation Baffo needed has already been performed and he has now started his recuperation
In Ghana it is customary that during a patient's stay in hospital a member of the family is responsible for the daily care of the patient involved. In the case of Baffo his daughter Olivia is supporting her father while he is staying in the KATH.
Baffo's second wife Elizabeth is very busy with the care of their three small children, of whom the twins are not even one year old. They are real ankle-biters, so it is a blessing that Olivia has taken upon her the task of nursing Baffo during his stay in the Kumasi hospital.
On the 23rd of November Baffo informed everybody in PCC of the upcoming operation. It is not customary in Ghana to talk any sooner about these kinds of things with those who are not involved. That is why Baffo chose to tell all PCC employees about his surgery only very close to the actual hospitalisation.
That meeting was emotional, even for Baffo. It shows clearly that PCC is a real Community!
Now the operation is behind him and fortunately the surgery, according to the surgeon, has been successful! It is expected that Baffo will need a number of weeks to recuperate. We also don't know yet whether he will need any further treatment. We will see.
So, in case you are thinking of joining the Board of PCC in the future, you must understand that it will NOT safeguard you from any illnesses or hospitalisation. You had better realize that!
For now, we are very grateful and happy with the positive outcome of Baffo's surgery. He knew himself to be in the hands of God who protected and saved him.
We sincerely hope that Baffo will soon return to PCC in good health and full of energy to continue his most important work here for our Community.