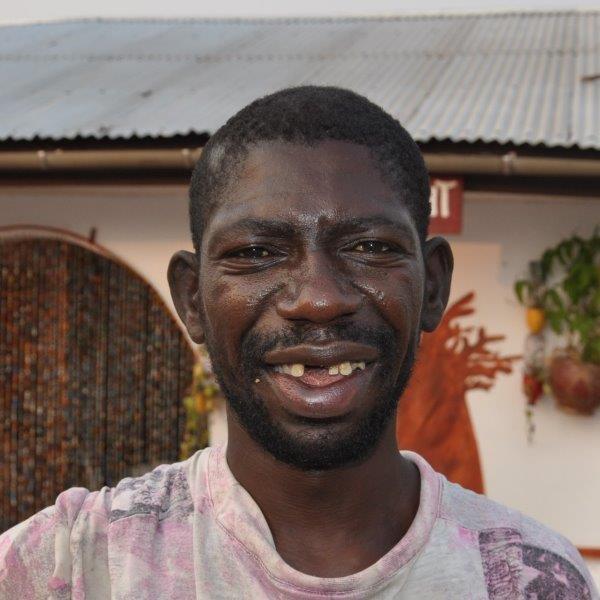 Born: 1984
Financial adoption: Agogo Fund; Stephan and Marjan Emons-Bonink; Fam. Hoekstra, all from Holland.

Zachariah is already more than 30. He comes from a nearby village, Nkwabeng. His grandmother wat taking care of him, but later on she disappeared. Since then he is a member of our Community.
He is a kind person and great with animals, in particular with our donkeys. He is very helpful in the kitchen and very strong and soft at the same time. He doesn't talk, but he seems to understand and loves to grab your hand on and off.
Zachariah is like a 'gentleman' in our community.