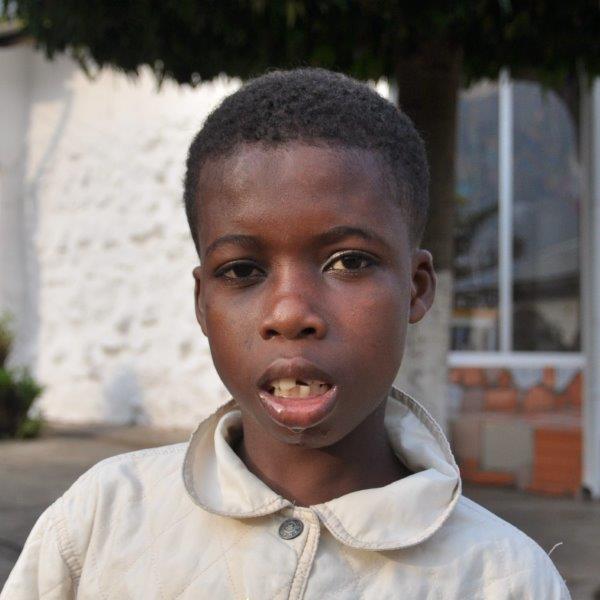 Born: around 2010

Sponsoring: fam. Klein, Holland

Tobias was found unconscious in Kumasi in 2018 and came to PCC via Kumasi Children's Home in October 2018. From his reactions you can conclude that he has gone through a rough childhood during his life, on arrival we saw a small boy with lots of fear in his eyes and in his posture.

Tobias has proven to be a sweet and vulnerable boy with a rather serious intellectual disability, also suffering from epilepsy.
He can stare at you in a very special way for quite some time without even blinking….!

Tobias can hardly speak, he is using only some sounds and looks very fragile, though we are happy that since coming to PCC we can clearly see a positive development. During the past years we saw him becoming more happy, he is even singing on and off and seems to he happy with his simple and organized lif in PCC.

He is spending his time mainly on his own and has not so much interaction with other children, only with some of the caregivers. It's obvious he is happy here and that makes all of us glad!