Tell me, how are they doing …. part 2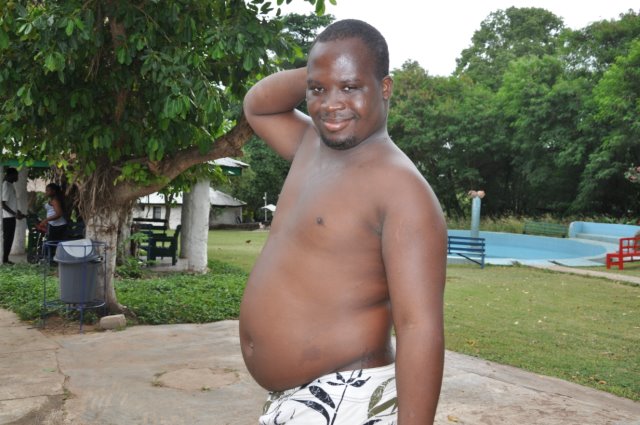 In this column you will find the next edition in the series of "Tell me, how are they doing…??".
Since my last post in May I have received requests of various readers of this column. They all would like to know how their "favourite" child is doing and that is why you will read a few short updates on four of our children in this column:

Rebecca
Rebecca has lived in our Community since only January 2015, but she is behaving as if she enjoys having lived here for many years already. Our hope for her at her arrival – that she would soon adapt to and develop well in PCC – seems to have become entirely true. Rebecca is happily looking at the world around her and she is better able to look after herself inside her home. She listens well to her caregiver Matilda and when she is angry or doesn't get what she wants she doesn't scream and throw herself at the floor anymore. She enjoys life in this Community consisting of all these nice children and she likes playing with her best friend Kwabena Tawiah.

Kwabena Tawiah
Tawiah, who has Down's syndrome, came here in 2005 when he was 2 years old, so he has lived here for already 10 years! In the mean time he has grown into a sometimes naughty but mostly very sweet 12-year-old boy who enjoys life and likes going to Shalom Special School and PCC Summer School. He likes new clothes and showing them around, he still loves good food and of course playing with his many peers, e.g. with Michael. He has found a new and good friend in Rebecca earlier this year. His umbilical hernia catches the eye but luckily he doesn't seem to be bothered by this malformation in any way.



Nana Agyei
Meanwhile Nana Agyei has been living here for 2 years now and after a few ups and downs all is very well again with Nana. He likes attending Nation Builders International School, where he goes by taxi each day together with Stephen, Emmanuella and Gabriel. He is doing fairly well at school although he still has a small learning deficit. He helps caregiver William doing chores and the laundry and he does a bit of hard work when Janet's kitchen is being cleaned in the evening. In the afternoons he likes riding around the compound on a bike. His look is much more open than at his arrival in 2013, although there is still something left of the yearlong cautiousness he had when he was roaming the streets of his village and found himself confronted with the things of his past.
Ayuba
And what about Ayuba's burns and blisters (AC 12)? Well, he has completely recovered (see picture) and he is singing again the unique tunes he used to sing, he is on top of the world again, which is also very obvious looking at his belly. Sometimes we try to control his appetite a little, but that is not very easy in daily practice…
Jasmijn
"How is Jasmijn doing?" is a much-asked question when we have travelled from the Netherlands to PCC again. Everybody over here is much interested in the development of our granddaughter Jasmijn.
Jasmijn is nearly 1½ year old and fortunately she is developing wonderfully well! She is a very sweet, happy and adventurous (grand)child and she is savouring her young life. A gorgeous child, of whom Jeannette and I are enormously proud! Other grandparents will certainly recognize this feeling.
To be continued!
Requests for topical stories and pictures of other children please send a message to:
handinhandcommunity@gmail.com