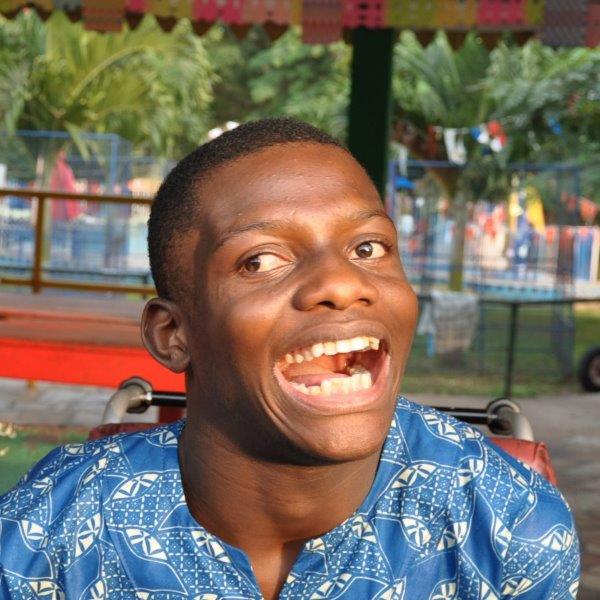 Name: Sadat
Born around 2000
Sponsor: NN Anonymous
In August 2015 Sadat came to PCC from Tamale, because both his parents died and nobody was able or willing to take over the care for Sadat.
On arrival in PCC Sadat was about 15 years old, but he was hardly able to do anything by himself, he needed a lot of help with almost everything e.g. with eating.
He has spastic restrictions and a luxation of his right hip, he can't talk and is just able to vocalise simple sounds and making some signs.
We are happy that by doing so he has developed a good way of communicating with others in PCC.
Sadat has also gradually learned how to eat by himslef (only fluids are still difficult for him) and he is now also able to use his wheelchair more and better.
He is very enthusiastic, a nice and social young man who likes making jokes!
Obviously Sadat is happy with his life in PCC and with all the possibilities and attention he gets in PCC.
He spends every day some hours in the House of Silence, he really loves it and has got some good friends from the sheltered workshop.
Sadat is a nice and happy young man, it's really a pleasure interacting with him (he has got a lot of energy!) and from his side he will clearly show his appreciation for your attention.