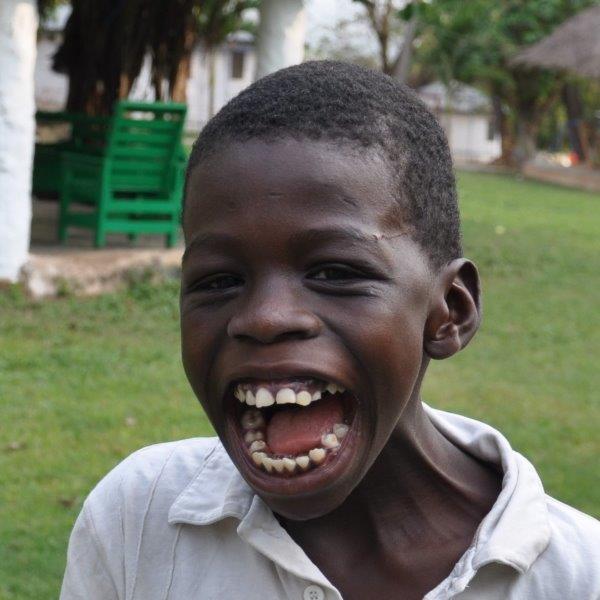 Sponsors: Emma Pegler, UK;
Lea Ballmann, Germany;

for Ruben we are looking for additional €50 sponsoring  per month (1x€50 or 2x€25).
In October 2017 we accepted a nice little 7 years old boy with a beautiful smile and a happy radiance, coming from Kumasi Children's Home.
He stayed about 2 years in KCH, after he was saved by a good Samaritan who grabbed him out of a septic tank in Oyoko.
Nobody knows if he just fell in by accident or maybe he was "dumped" in it intentionally……?
Reuben can walk well, but he is a bit spastic in his arms.
His talking is somehow difficult but he is quite able to explain what he wants!
On arrival in PCC in November 2017 we gave him the beautiful name Reuben, that means: "see a son".
We wish this new son of PCC all the best in his new home.