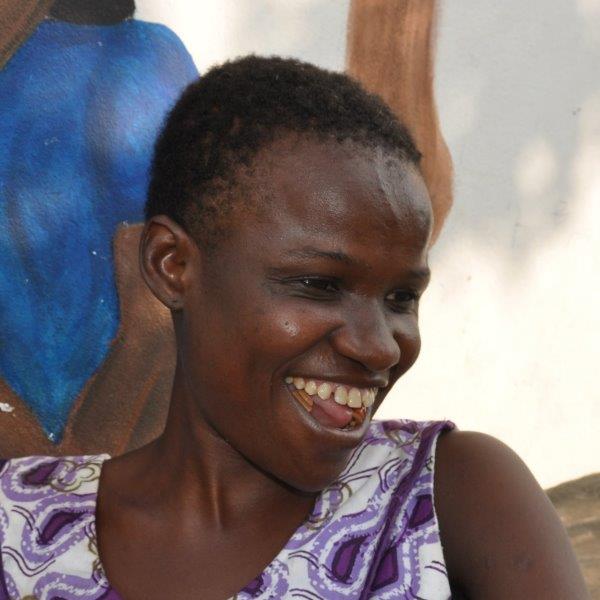 Born: app. 1994
Financial adoption: Fam. Anja van Vlerken, Fam. R. Rouvoet, Holland.
Regina came to Hand in Hand from the Osu Children's Home in 2007.  We think she was born in 1994. In 2005 she was found roaming round a store in Accra and eventually the police were called to take her away which is how she ended up at the Children's Home.
Regina has epilepsy and autism and, like many individuals with autism, she tends to live very much in her own world. However she will engage with you if you are patient and share her world. She will then look at you and you can receive a beautiful smile from her, very much like Mona Lisa!
Regina spends her daytime activity in the room for other autistic young people where sometimes she will join in the session if encouraged and in the right mood. However sometimes she prefers to be at the edge of the room and sat on the floor in her own world but if you sit down with her and try to share that world it will be worth it for you and for Regina.