PCC is spreading its wings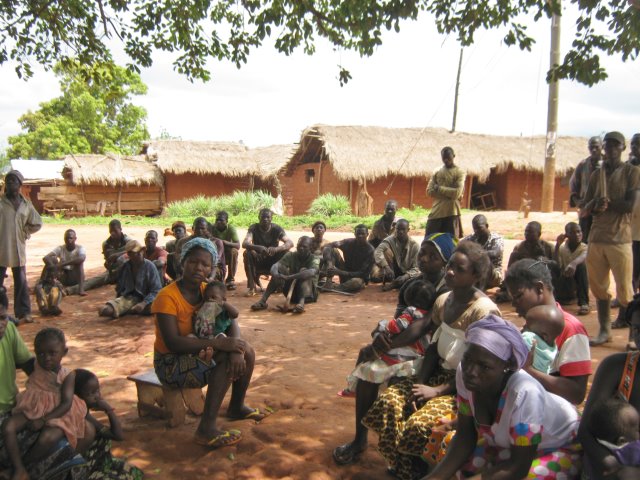 For years PCC – Hand in Hand has tried to offer intellectually disabled or multiple handicapped children
, who have been abandoned elsewhere, a safe, warm and motivating home. In all modesty we dare to think that PCC has been rather successful at this, there are plenty of witnesses to affirm this!

With regard to the care for all children in our Community we have built a fine reputation in Ghana in the mean time. We are very proud of this achievement and we are trying to improve the quality in the care of our residents continually.
Meanwhile 89 children and young adults are living here and we expect to welcome three young girls from Kumasi Children's Home in PCC within a few days. Then there will be 92 residents here!

Still, there are also children who are intellectually disabled, but who, fortunately, haven't been abandoned by their family or relatives, living outside PCC's walls. However, this doesn't mean that these children are always looked after in a proper way. The care given varies from good by some parents to average or even bad by many others. This is partly due to a lack of knowledge, but more often to a reluctance of accepting disabled children, combined with a great fear of "spirits".

Two years ago we set up a Resource Centre, an information and counselling centre for parents of disabled children outside PCC, this year we have decided to spread our wings and extend our activities to the many villages of the Nkoranza District. We have employed two people especially for this purpose, Gabriel and Emma II, who have been trained in Rehabilitation Studies and Social Work respectively.
Together they will visit (on our recently received motorbike!) hundreds of villages and they will focus on the parents of handicapped children. At the same time they will try and build a new network of partner organisations and representatives of those villages. Besides, they will try to inform, advise, stimulate and inspire many to improve the living conditions and social acceptance of disabled children in the villages.

To ensure a continual local support preferably Parent Support Groups will be formed, in order to make it possible for parents to stand side by side and be able to realize matters that they could not when standing alone.

Contact is being made with members of the Nkoranza Assembly, Social Welfare and the regional Healthcare plus representatives of the local churches. On top of that informative radio messages about the backgrounds of children suffering from brain damage and congenital disorders are broadcasted.

Luckily, in some villages there already are a lot of enthusiastic and sympathetic reactions and it is in those villages we are trying to build e.g. a Day-care. We also like to invite parents and their child to come and visit PCC for one or more days, so we can advise them on the best physical exercises and care for their child, we offer them skills which they can put into practice when they are back home.
We especially stimulate and emphasize their role of good and caring parents and visiting PCC makes them realize that ample attention and care show positive results with disabled children.

The name of the game is offering various good and stimulating activities, but at the same time taking care that it is not only PCC which is responsible for the success of this programme: a lasting positive effect requires the commitment of the local community.

Even before we started, we knew that the Outreach Work in our District would call for patience and slow progress and be a matter of wonderful successes but certainly also of bitter disappointments.
We regard extending our activities as a logical continuation of the care we offer in PCC and we hope to be able to observe small successes and signs of hope in a few years, in the interest of all disabled children and their parents in the Nkoranza District.
If we may be successful in our Outreach Work we will be most happy and proud! Let's go for it!