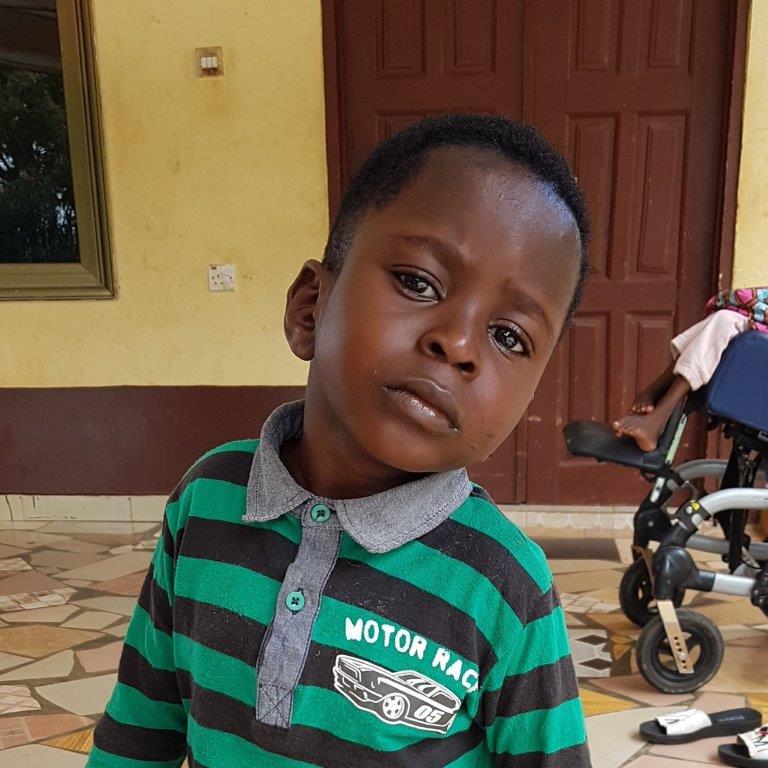 Sponsor: Matje Klein
By the end of 2021 a small boy was found lonely and abandoned in an uncompleted building in Ejisu, a town close to Kumasi. After a short period in Hospital he was admitted in Kumasi Children's Home and we accepted him as a resident in PCC in February 2023.
Since his arrival we now have 4 residents in our Community with the names of the 4 Evangelists, beside Paul there are Matthew, Marc and Luke.
He was about 3 years when coming to PCC (in Febr. 23) and apart from an intellectual disability he also has some minor physical abnormalities. He is suffering from epilepsy too, but reacts well to treatment.
Paul is not talking and shows often a kind of gloomy appearance. He lives mainly in his own world and likes walking around alone.
We have all confidence that Paul will develop in due course and open up to the world and the people around him. It will be our pride to see him progressing in PCC.
Welcome, Paul!