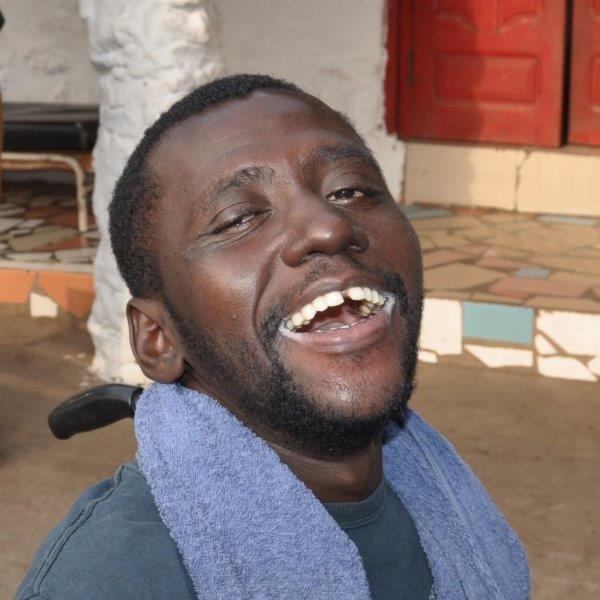 Born: 9-11- 1995
Financial adoption: Janneke Waelen, W.A. Boel, M. Klomp and N.N. all from Holland.
Paa Yaw was born in 1995 and moved from Tema to PCC in 2002. Unlike most of the children and young people at Hand in Hand, Paa Yaw Samuel has parents who do come to visit him from time to time.  He has quite a severe physical disability with cerebral palsy since his birth in 1995 and is unable to walk.  He tries hard with speech but is very difficult to understand and this is frustrating for him and of course others.
Paa Yaw Samuel is a very sociable young man and loves to have attention. He will laugh and play with you. He is also a bright young man and enjoys using a speech communicator when it is working. He can also type on the computer and will amaze people with the names he knows and can type out names of people who live and work at Hand in Hand. He has a wheelchair and has learned to drive it somewhat independently.