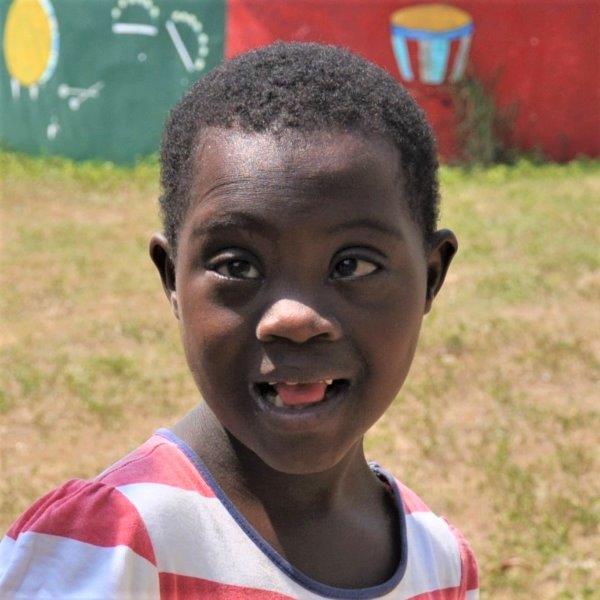 Born: 2012
Sponsors: Mirjam van Galen, Sanne Quik and Susanne Kwakernaak, all from Holland
Miriam was abandoned at the gate of PCC at night time in July 2014 when about two years old. Her mother or any family could not be traced.  She was malnourished, had wounds on her head and was unable to sit or stand.  On request of Social Welfare we took her in and initially she was carried everywhere but that has certainly changed.   It may have taken a little while but once Miriam had learnt to walk and then to run there was no stopping her.
Miriam joins in activities and loves to be in the pool.  She can be quite cheeky and also try to boss some of the younger children around.  She is no longer that malnourished and rather pathetic little girl but rather a robust child who enjoys life to the full, unless things are not going her way and she will let you know.
Like a number of our children and young people Miriam has Down syndrome and therefore is intellectually disabled.