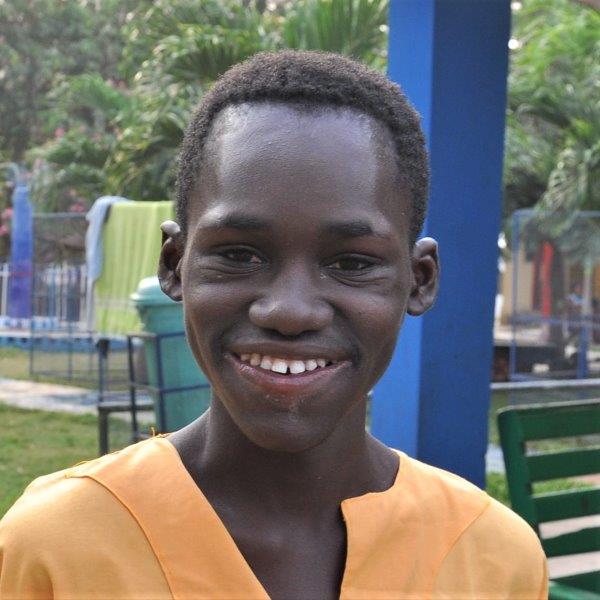 Born: 2000
Financial adoption: Karin Bokhove; A.C. van Duijvenbode; Renske Stans, all from Holland; Tineke de Muynck and Maarten Verpeut, Belgium.
Michael, born probably in 2000 and came to Hand in Hand in 2005 from the Osu Children's Home. He had been found somewhere in the Volta region. When he first arrived he was very hyperactive and loved nothing more than to find something like a mobile phone or a remote control from a television in order to dismantle it.  Thankfully, over the years he has calmed down. Michael has learning disabilities and sickle cell anaemia and at times shows signs of having ADHD.
Michael is often a favourite with visitors to Hand in Hand as he will seek them out and take an interest in what they say and any books they may have or their camera. Michael will pose for a photo and be keen to see what it looks like on the back of the digital camera. He is always looking for extra food and can be heard crying loudly if he is prevented from taking food from some of the other children.  There are other things that make Michael cry as well but when he is smiling and happy everyone else is also happy.