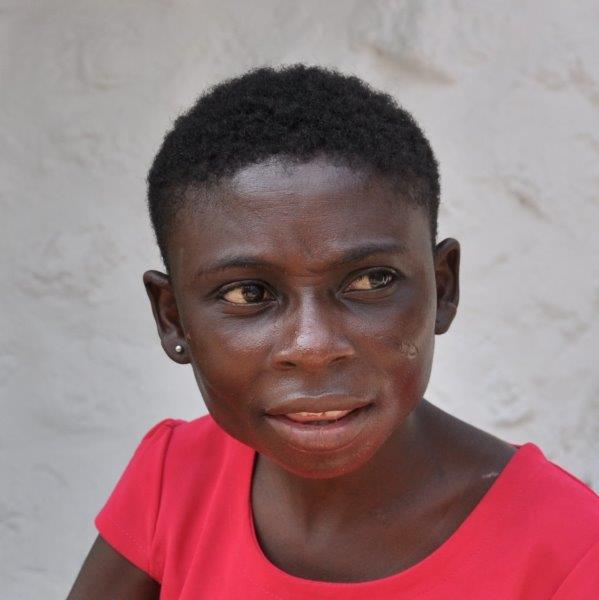 Born: 1997
Financial adoption: Monique Sanders, Holland; Albatros Schule, Germany; Lydia Krijger, Holland.
Born in 1997, Mariella was found next to the body of her dead father in a room in Accra. Her Mother had run away. She went first to the psychiatric hospital and in 2002 came to Hand in Hand. It took a long time to get Mariella to eat and when she arrived with us she was emaciated as well as very depressed. She has a severe learning disability and appears to be autistic, she is often lost in her own world.
Mariella still does not speak but she now smiles and eats well so much progress has been made with this young woman.  She enjoys the quiet spaces in our community – sitting on the rocks or on the grass.
There are times when she will make a loud noise. You will recognise her for the special way she is grinding her teeth all the time.  Mariella likes to touch you and hold your hand, also for a walk.
She joins in the activities with the others in the special room for those who are autistic.