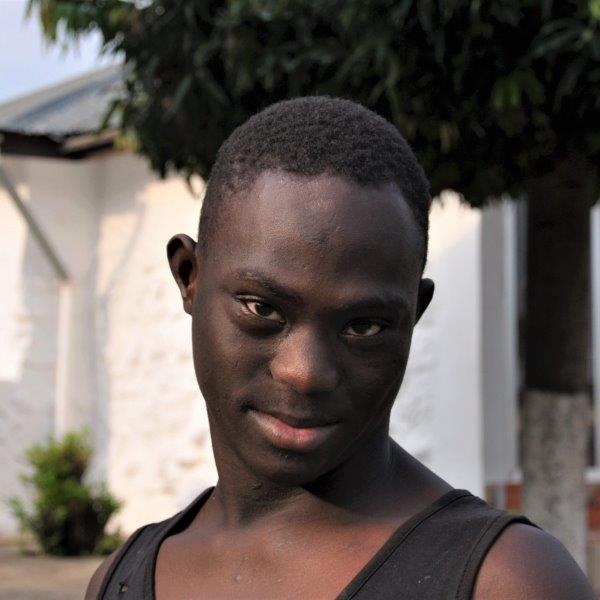 Born: 2003
Financial adoption: Mrs. Jet Douwes, The Netherlands. Sronko Diaries, Ghana. For Kwabena Tawiah we are looking for €50 additional sponsoring per month (1x€50 or 2x€25).
Kwabena Tewiah, born in 2003, was left at the Military Hospital in Accra during the Christmas of 2004. He was first taken to the Osu Children's home and then brought to Hand in Hand in 2005.  He has Down syndrome and is a very sociable boy.
Kwabena is a charming boy for much of the time. He is playful and active, especially if there is the motivation of food. Of all the food we have at Hand in Hand fufu is the most motivating of all for Kwabena.  Initially he did not seem to be able to walk and would walk using his hands and his feet which gave him a strange view on the world. But that is no longer and now he will walk and run but would prefer to eat than exercise if the choice is available!
Kwabena very much likes wearing nice clothes, he will be proud when showing it to you.
Every morning he will sweep the floors of the summer huts, so he is also very helpful to all caregivers.