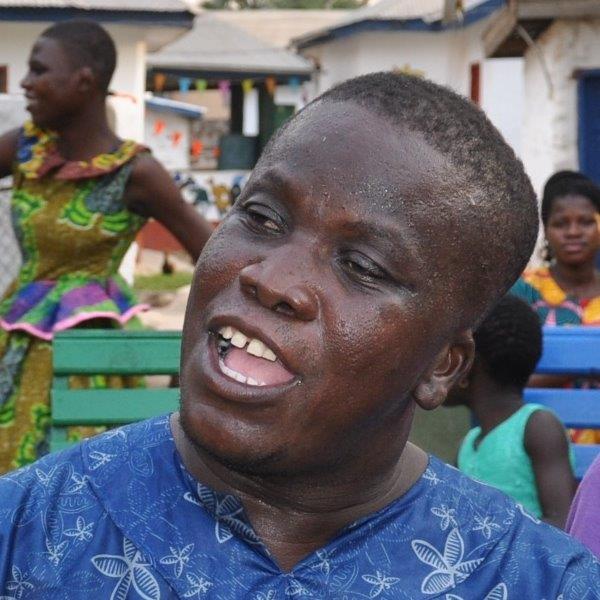 Born: 1978
Financial adoption: Anette Runge (Ananse) Germany; Thomashuis Posterholt, Holland; Fam. Rouvoet, Holland
Kofi was born in 1978 and transferred to Hand in Hand in 1997 from the Osu Children's Home. We don't know anything from his family or history. He has an intellectual disability plus Friedreich's ataxia and is almost blind but none of this stops him enjoying life and playing a central role at PCC as the Music Master. He is an amazing drummer and plays each day in the drumming sessions and at parties.   It is at a party when he also takes on another important role, dressed with wig and oversized shoes he becomes Koko the Clown and entertains our community.
Kofi lives independently and takes pride in cleaning his own house and doing his own laundry. Kofi Asare is the only inhabitant of the Community who has himself been a caregiver. He used to look after  Boadu when he was small.  Kofi can be seen taking a keen part  in the exercise class each morning and his efforts have really paid off as he is so much slimmer than he used to be – well done Kofi.   Kofi can also be seen in the workshop along side others preparing beads for necklaces to sell in our shop.