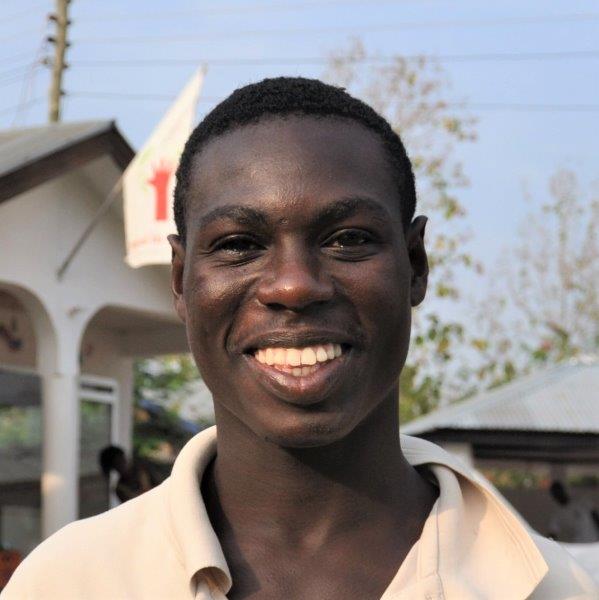 Born: 2001 – 2002
Financial adoption: L. Jansen – van der Snoek, Holland.
Jerry Ema came from the orphanage in Tamale in May 2005. Ema is an active, cheerful and bright young man who was born in 2001 or 2002. He was left behind at the market of Kintampo and he only possessed a linen bag with two t-shirts and two pairs of trousers.
Ema  enjoys attention and likes to be in the front row when there is a party so he can join in all the fun.   He likes to look nice and takes a pride in the clothes he wears and in being clean.   At times he can get upset and angry but a lot of the time he is calm and happy and enjoys being with all the other children and young people who live at Hand in Hand. He is a wonderful big brother for John Papa, who lives in the same house as Jerry Ema.
Ema loves the pool and enjoys each day at 4pm playing in the water with the others. This is definitely one of his favorite places and activities. He is also one of the boys helping quite a lot with jobs around the compound and is proud being able to go to School.