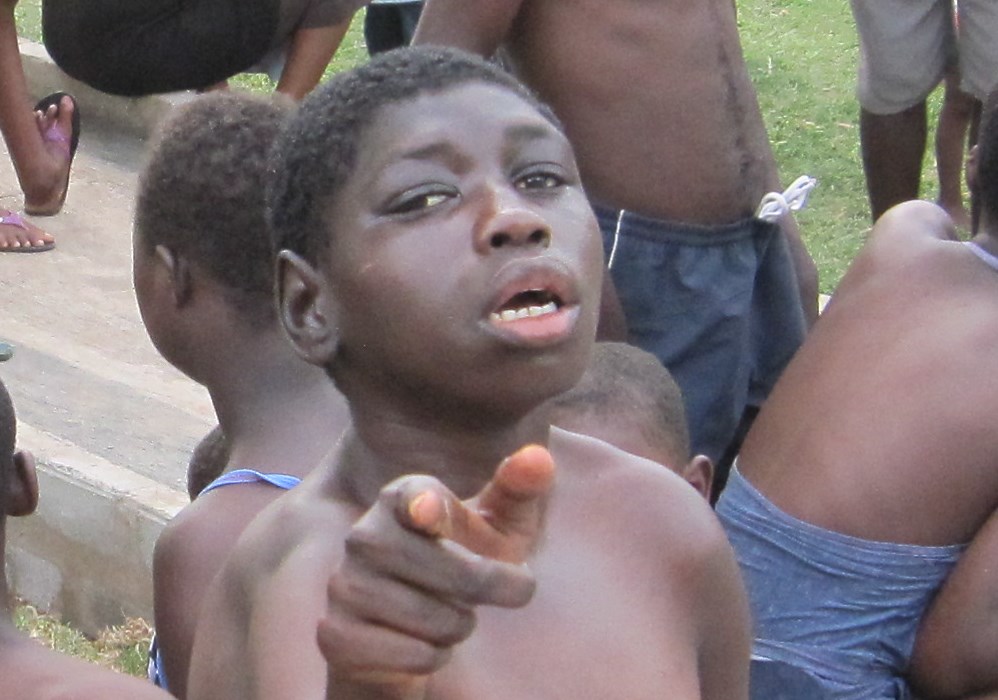 Once again we had to say a final goodbye to one of our residents in PCC.
The great grief of our Community in 2018 obviously is not yet over, though we hope and pray that it will stop from now on.

On 26th June rather suddenly Amma Ghana passed away. After her coming from Osu Children's Home in Accra in 1998 at the age of about 4, she lived in PCC as a loved member of our Community for about 20 years. Her weight on arrival was only 7 kg.!

By then Amma came to Nkoranza as a very small girl together with Kwame Agagi, who also wasn't very big. She almost looked like a dwarf.
Since then Amma always remained small in stature and very modest, while at the same time she had a powerful personality and a strong nature, she knew what she wanted.

Amma could not talk, but on and off she started crying in a rather shrilly way, it was her typical way of communicating.
She loved to be engaged with others, but would determine herself for how long. After it she would go her own way again. You could easily pass by Amma, she preferred a position along the sidelines rather than being in the foreground.



She loved music and dancing in particular. At such moments Amma, who was often very quiet and withdrawn, was unrecognizable, she was moving her whole body, sometimes even throwing herself on the ground en enjoying all attention.

A few days before her passing away she wasn't feeling well. She was brought to the Hospital for a comprehensive examination, including laboratory, but nothing special was detected, so she returned to PCC.
But the next morning the situation deteriorated and in the early hours of 26th June regrettably she died.

That same day the whole Community paid tribute and gave her a befitting farewell. After that she was brought to her last resting place at the Nkoranza cemetery. Amma will be missed very much by many residents and caregivers, she really belonged to PCC.

Her life on earth has now ended, the Lord of life and death will have mercy on her soul. May she be comforted by Him forever.

Bye-bye Amma, rest in peace.