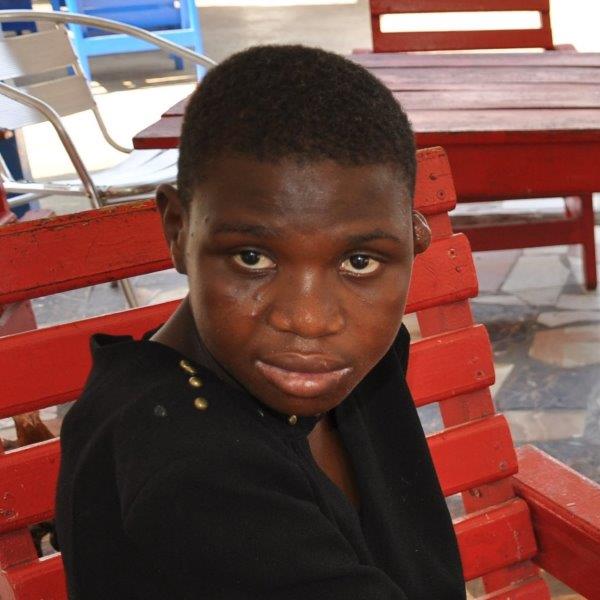 Born: around 2004-2005
Financial adoption: Fabio D'Atri Rio; Nomi Hermus; Sronko Diaries; 
Born around 2004/2005.  Efia came to PCC in May, 2013 after a transfer from Osu Children's Home, where she had been for about a year.  She was rescued from the streets of Kwahu-Amanfrom near Nkawkaw. The police could not trace any relatives and through Social Welfare and Osu Children's Home she came to PCC. Efia is mildly intellectually disabled and has autistic traits in that she likes to be on her own for much of the time.  She does not speak and is rather quiet, but sometimes tries to interact in other ways.
Efia got used to her new family in PCC and now enjoys being here very much. She enjoys playing and swimming in the pool, but she is also very happy when walking and singing (or in fact humming) and during many other activities in our Community. In fact she seems to appreciate her life in PCC a lot!