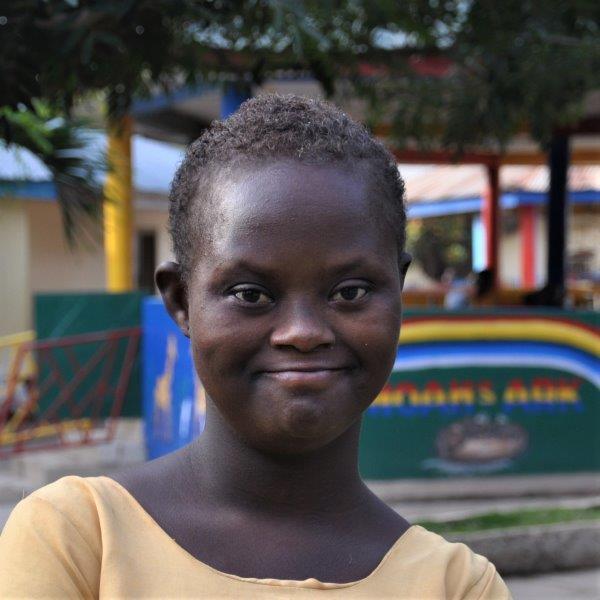 Born: 2001
Financial adoption: Nelly Oosthoek, Holland; Roelofsen – Brandenburg, Holland and the Flatley family from England.
Dede has Down Syndrome and was abandoned by her family in 2007. She was cared for initially at the Osu Children's Home and then in Dec 2008 made the journey to Nkoranza and for a new life at Hand in Hand.
Dede soon settled well into our community and is a sociable girl who has made friends with the other children and caregivers easily. She enjoys life and her smile is infectious. Dede likes to help with simple chores like fetching water. She can imitate simple hand rhymes and gestures easily and she knows a little English so if you greet her with "Good morning, how are you?" she will respond appropriately.
At schooldays she will attend Shalom Special School and she is proud to wear her school uniform.