Christmas is due, Peace on Earth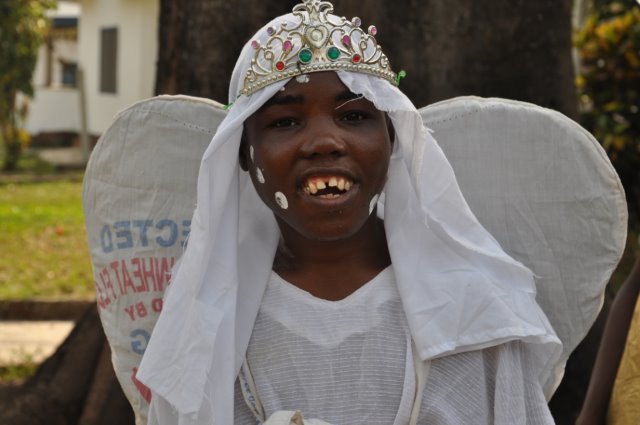 It's only a few days from now and then it will be time for Christmas again in PCC
, the celebration of the birth of Jesus Christ. We will be celebrating together with millions of other people all over the world.
Considering the state of our world there are various reasons to doubt the legitimacy of thinking that it is almost Christmas. Things are not at all very peaceful on earth. Of course, it is quite a silly thought that Christmas can be a time of "Peace on Earth", while the days before and after are predominantly days of violence and injustice.
Fortunately, throughout the year there are signs of hope and expectation all over the world, which are shoring up the belief that someday it wíll be "Peace on Earth" and we fantasize that Hand in Hand may be such a sign.
Certainly, the brokenness of the world is also visible in PCC, even very clearly. Our residents' life stories are almost without exception poignant and sometimes even shocking. Their lives have often been nipped in the bud by the serious impediments they have had to deal with since their birth besides being abandoned, rejected and disowned. What do you mean: "Peace on Earth"?
Luckily, these are not their last life's experiences, because they have eventually found shelter via all sorts of ways in our Community. Here they are safe, able to catch their breath again and to develop and grow further. They will also be able to enjoy as much as possible all those fine and happy moments they experience in PCC, for them there is a fully-fledged place in the inn.
In PCC there is no right of the strongest, but the privilege of the weakest , not the force of the rulers, but the power of the abandoned and disabled children. We do not follow the harsh rules of logic, but the soft rules of sense and sensibility, not the cold figures of the economy but the warm beating of the human heart.
In PCC we often experience very special moments, we notice children who are slowly but surely opening up to their environment and visibly blossoming, we can go soft on one smile only, which tells us more than a thousand words.
We are able to enjoy Kofi Asare's music almost daily, which sounds as if it directly stems from the choir of heavenly angels. The combination of his playing music and singing is as appealing to us as that of the angels.
Those heavenly angels came to a world lost in guilt and sang about "Peace on Earth" on Christmas Eve, not because Peace had already arrived then (as is hasn't in our times), but because the angels promised the shepherds and ourselves Peace, Hís Peace, which would certainly come and is already dawning now.
May the belief and trust in "Peace on Earth" which will come inspire PCC ànd everybody who is reading this, not only during coming Christmas, but also in the new year, or even better: during all days of our life!
Peace on Earth among those with whom He is pleased. Amen.