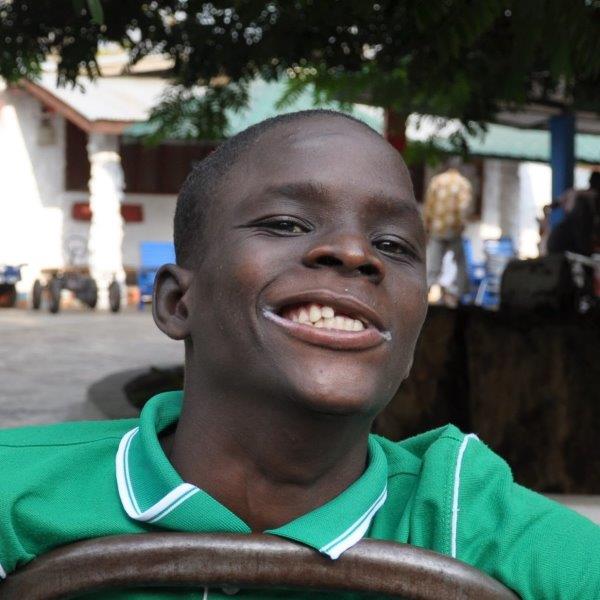 Born: 1999
Financial adoption: Allersma – de Groot, Holland; Anette Flemming, Germany.
Aaron arrived in the beginning of the year 2006 when he was transferred from the orphanage in Accra. He then was 5, maybe 6 years old. Aaron has cerebral palsy with a moderate paresis of both arms and legs. However, considering his energy level, we were sure that eventually he would learn how to walk independently, at least move independently. This has now happened as with determination Aaron now moves around Hand in Hand independently using a frame. He has an intellectual handicap as well, which slows down his motor development as compared to the other kids with cerebral palsy.
Aaron can't talk, but he is very able to make clear what he likes you to do for him!
Aaron is a friendly and sociable young man now who thrives best with people around him as he enjoys interaction with the other young people, caregivers and guests when they visit.  You always see him where other people are.