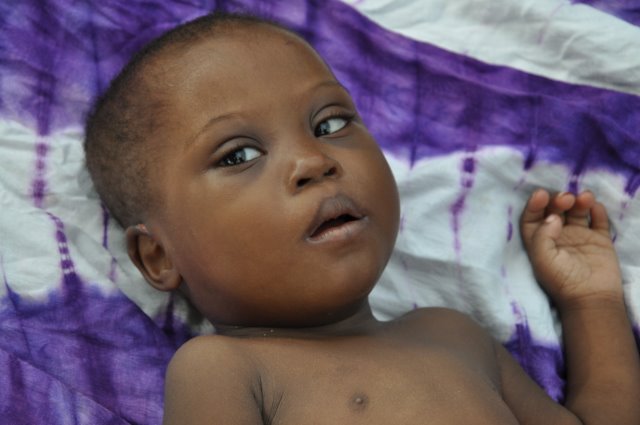 Sponsors: Mirjam van Galen and Sanne Quik, both from Holland; for Miriam we are looking for sponsoring for 1 x € 25 per month.
A foundling, abandoned at the PCC at night time in July 2014. The mother and family can not be traced any more.
She is a sweet girl of about 2,5 – 3 years, moderately malnourished and with various wounds on her head. She is also not able to sit or stand, can't talk (yet) and her muscle tonus is far too low.
She is most welcome in the Community en responds very well to all love, attention and extra feeding. She gains weight quickly and the signs of malnourishment do disappear . After a few months she is already able to sit, even in the pool! Welcome in PCC, dear little Miriam!