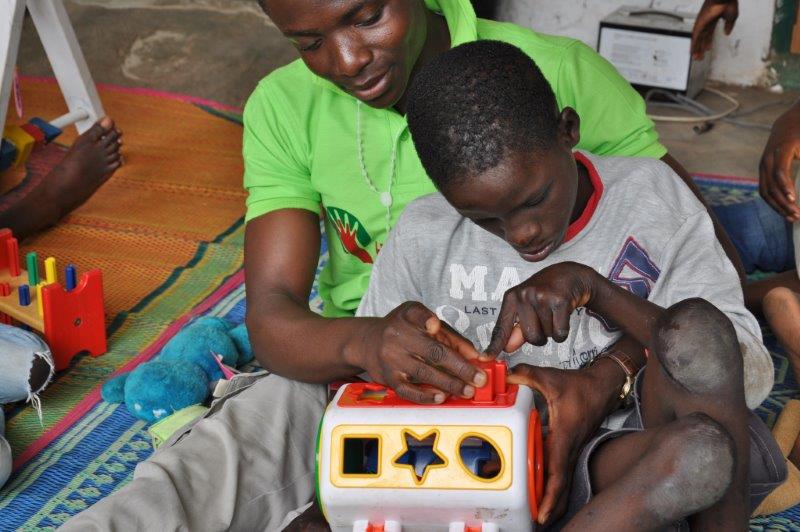 We will be most happy when all children have sponsoring either through monthly of annual contributions.
Of course we also welcome once-only donations.
Our children have no better idea than that we will always take care of them, now and in the future and for most of them that means for a lifetime, as there is hardly any chance they will ever leave for living (semi-)independently somewhere outside PCC. there are simply hardly any other services for intellectually disabled people in Ghana.
We will be very happy with every donation, be it smaller or bigger and we guarantee to all our donors that all donations are only used for caring for the PCC residents.
Contactpersons
For  more information you can contact:
Contact details
You can pay your donations and contributions into our bank account in Holland:
NL24 RABO 0127 7641 43
name: Stichting Hand in Hand
please write: "sponsoring for (… = name child)" or "donation" or the like.
International Bank codes:
SWIFT / BIC:    RABONL2U
More information via:
info@operationhandinhand.nl
The Dutch support foundation Hand in Hand is a registered Charity in Holland, recognised by the Dutch Government.